SPORTING 1-4 ATLÉTICO | SIMEONE
Simeone: "The subs gave us balance; I'm happy for Gameiro"
The Argentinean said he was happy at how his players responded in Gijón: "The team is reacting whenever we go a goal down".
- Follow the coverage match Leverkusen vs Atletico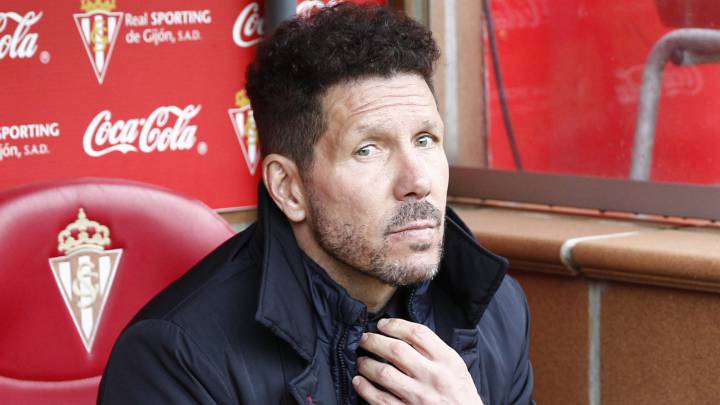 Substitutions
Atlético de Madrid coach Diego Simeone explained how his side managed to turn the table on Sporting after going a goal down at El Molinón this afternoon: "The changes we made in the second half were decisive because they gave us more balance in the centre of the park and after that, it was Gameiro's pace which decided it".
He told reporters after the 1-4 win: "We didn't expect anything different to what we encountered today - we have always struggled to win at this ground. Tody's game was no exception - Sporting looked strong, were well ordered and worked hard.
"In the first half, Correa y Griezmann had clear chances but we improved in the final 15 minutes after we had made the changes in midfield", Simeone continued. "I'm really happy for Gameiro because it's not easy to put three goals past a team like Sporting and also they were very important for the team. I am also pleased that we are reacting whenever we go a goal down".