BARCELONA - LEGANÉS
Barcelona's blushes saved by a late Messi penalty
Lionel Messi scored a late penalty after Leganés had drawn level late on as Luis Enrique's side do little to dispell the rumour that all is not well at the Camp Nou.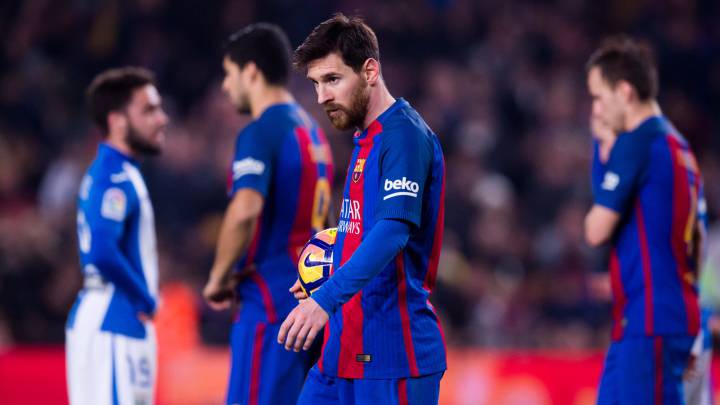 Barcelona were pushed to the very limit by relegation candidates Leganés at the Camp Nou on Sunday night and were only saved their blushes by a clumsy lunge on Neymar by Martin Mantovani and a Lionel Messi penalty.
Barcelona started far better than their visitors and were ahead in the fourth minute when Lionel Messi tapped home a lovely Luis Suarez cross. Leganés at this point were set for a long night in Barcelona but as the clock ticked on, their confidence grew. Nabil El Zhar and Miguel Angel Guerrero, in particular, were finding spaces in behind Barcelona and were unlucky not to be level at half-time.
Like so many times this season, Ter Stegen was putting in a herculean performance in Barça's goal and saved their bacon more than once in the first half. When the referee blew for half-time, it seemed the small bit of momentum Leganés had built up would be gone upon the resumption of the game for the second half.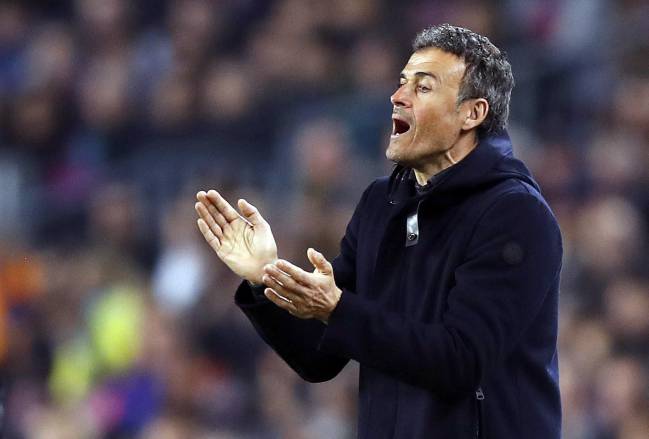 Equalizer
That was the case, initially, but as soon as Leganés tied down Messi again and realised they had nothing to fear, they went back on the attack. They got their just rewards after a number of close calls when Sergi Roberto was caught playing around with it at the back and Darwin Machis squared for Unai Lopez to drive home past a helpless Ter Stegen despite him getting a foot it.
All logic would point to Leganés defending for dear life but with Barcelona struggling so much, they continued to have a go! A couple of close calls later and Barcelona went up the field only for Montavani to pull down Neymar and Lionel Messi to slot home from the spot. He did not celebrate the goal, and looked a very annoyed man walking off at the end, which won't help the rumours that there is unrest in the Barcelona dressing room. Leganes, on the other hand, saw all of their hard work and progressive, attacking football on the night laid to wate.
They had one more chance at the very death but El Zhar's half-volley was a few inches the wrong side of Ter Stegen's post with the German at full stretch. Barcelona keep up woth Real Madrid, but only just, as their titles hopes hang by a thread. Meanwhile, Leganés probably didn't hold much hope of travelling to the Camp Nou and getting any points but that team performance, along with some excellent individual performances bode well for them trying to stay in the Primera division in their maiden year in the top flight.