Iniesta: Barcelona maestro sees PSG's Verratti as his successor
The French press has published details of a revealing chat between the Barça ace and Blaise Matuidi in the Champions League last weekBarcelona vs Deportivo La Coruña: LaLiga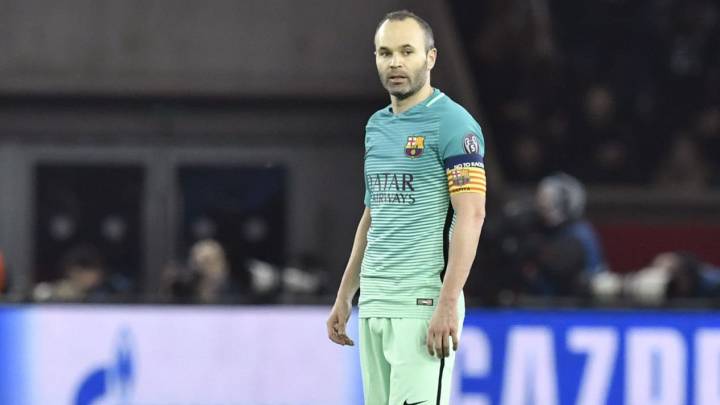 The day that Barcelona and Spain star Andrés Iniesta hangs up his boots, soccer fans will bid farewell to one of the most magical players to have graced the sport.
Verrati the man to take up Iniesta's magic wand?
Finding a successor to the World Cup-winning midfielder will be a tough ask not only for both Barça and La Roja - but also for world football as a whole.
However, reports in France say Iniesta is confident he's seen the chief contender to assume his mantle in the global game: Paris Saint-Germain's Marco Verratti.
Iniesta is claimed to have identified the 24-year-old Italy international as his heir during Barça's 4-0 Champions League loss to the Ligue 1 side on Tuesday.
Matuidi's mid-game conversation with Iniesta
PSG's Blaise Matuidi is quoted in Le 10 Sport as saying: "When Verratti was down on the ground [with an injury], I said to him [Iniesta] that he was his successor.
"He said to me: 'Yeah, that's what I think [too]'," Matuidi revealed.
"Iniesta is an extraordinary player. He's getting a bit older now, but the things he does are amazing. He's just coming back from an injury and he'll return to top form."