Atlético eyeing move for Anderlecht star Tielemans
The 19-year-old Belgium international has scored 16 goals this season and provided nine assists. He also shares an agent with Yannick Carrasco.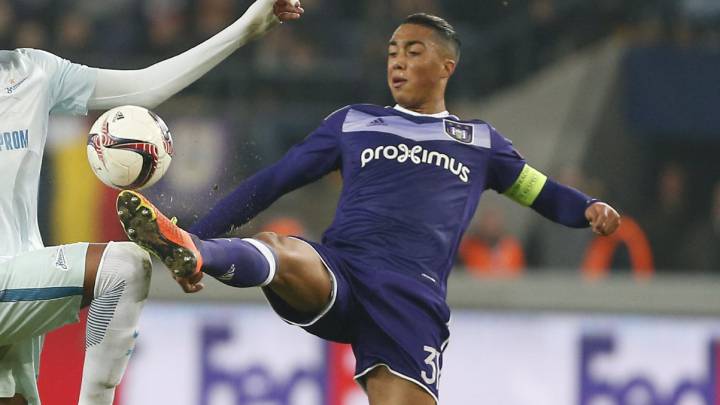 Reports in Belgium have placed 19-year-old Anderlecht star Youri Tielemans in Atlético Madrid's orbit for the third time in three years. The Belgium international midfielder, one of the most promising young players in Europe, was on the verge of signing for Diego Simeone in 2015 and he was also linked last season but Anderlecht's financial demands and a below-par season from Tielemans in the Belgian top flight put a stop to negotiations.
Tielemans on fire
This season the player has been at his very best and scored two sensational goals at the weekend in his side's 4-1 win over Oostende. Both were from 30 metres, one with either foot, and hit the back of the net at speeds of 111 and 128 kilometres per hour. Tielemans has scored 16 times this season in all competitions and provided nine assists from the centre of midfield and at times acting as a defensive midfielder. At 19 he is the club captain and a full international.
Anderlecht after record fee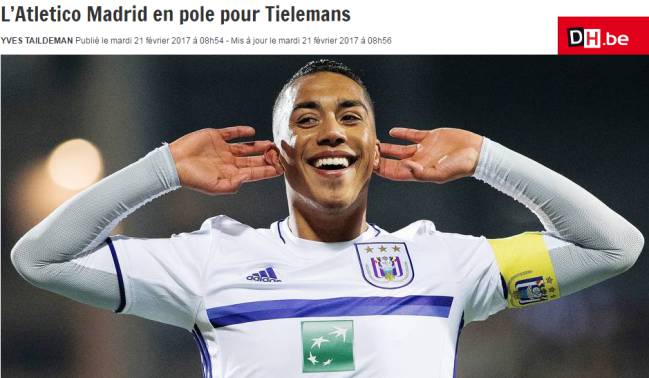 Belgian media outlet DH reported that Atlético "are in pole position" to sign Tielemans, who shares an agent with Atlético midfielder Yannick Carrasco. However, DH also said that the player and Anderlecht have two conditions: the Belgian giants want a club record fee for their academy graduate and Tielemans wants assurances that he will have a place in the first team from the word go.
Tiago's contract runs out at the end of the season and club captain Gabi will be 34 by then leaving Atlético with the need to rejuvenate the centre of midfield, which has been the side's primary weak spot this season.
Transfer ban
Atlético remain under a Fifa-imposed transfer ban and if their appeal fails they will be prevented from registering players during the summer. However, they could sign Tielemans and have him train with the first team until next January when he would be cleared to play, or loan him to another club in the interim, something which may interest Anderlecht.