Delayed works could halt Wanda Metropolitano opening on time
Atletico Madrid will not be able to move to their new stadium, Wanda Metropolitano, if infrastructure giving access to the ground is not completed before September.Copa del Rey 2017 last 16 draw: live online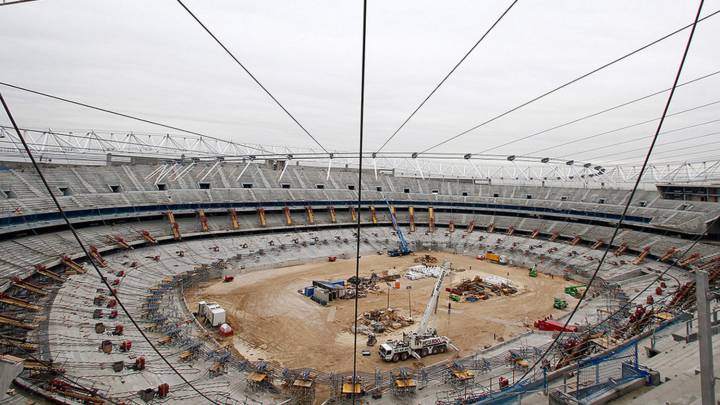 Atletico Madrid will not be able to move to their new stadium, the Estadio Wanda Metroploitano, if the first package of infrastructure giving access to the ground is not completed before September.
The required works include road exits from the A-2 and M-40 motorways; projects that had been previously agreed with the Ministry of Public Works to be put in place in time for the opening of the new arena.
Some infrastructure "impossible" to be completed before September
Other planned infrastructure projects, such as the extension of the M-40 service road to connect it with the M-14 and the M-21, have been labelled as "impossible" to meet the September deadline.
The Madrid City Council aims to avoid congestion problems around the ground via a sustainable mobility plan that seeks to promote access to the stadium by public transport.
Spokesperson for the Sustainable Urban Development (DUS) Commission, Mercedes González, stated that as time runs out "the abyss" draws closer as access to the stadium is not ready, and that a "historic comeback" is needed for the works to completed before the start of LaLiga 2017-18 season.