Monaco's Mbappe to ignite bidding war among Europe's elite
Real Madrid, Barcelona and Arsenal all set to go to war in the hope of signing the Monaco striker who opened the scoring in the Champions League against Manchester City.Monaco-PSG live online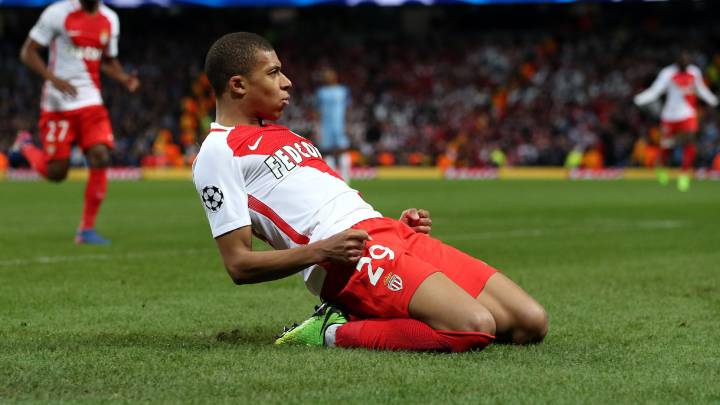 Monaco striker Kylian Mbappe's future is set to be the subject of a massive bidding war between Real Madrid, Barcelona, Arsenal and Manchester City in the summer, according to a report in the Independent.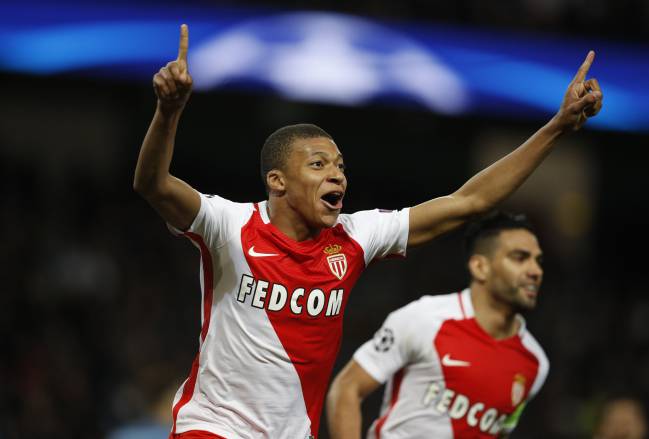 Mbappe's rise
The 18-year-old was excellent against Manchester City in the Champions League first leg tie and also got on the scoresheet, which was sure to set his potential future employers hearts racing. At that point he had scored 12 goals in 25 games for Monaco and his rise has turned him into one of the most sought after players in Europe. He's now scored 17 in 31 games, notching an incredible 11 goals in his last 11 games in all competitions.
Mbappe opens scoring against Manchester City
Mbappe then went on to open the scoring against Manchester City in their last-16 second leg Champions League tie, poking home a lose ball at the front post after seven minutes.
Mbappe could cost 90 million euros
Manchester City were willing to part with €47 million in the summer and given his form this season, is now expected to fetch a fee in excess of what Manchester United paid for his compatriot Anthony Martial two summers ago. When all is said and done, the striker, who does not turn 19 until the end of the year could cost as much as €90 million. The French striker has been compared to Thierry Henry and has a massive future ahead of him.