Cerezo: "Torres' renewal? We're trying to sign Messi"
The Atlético president had a chuckle with reporters when asked about the futures of Torres and Simeone: "The coach makes the decisions."Juventus-Barcelona live online: ICC 2017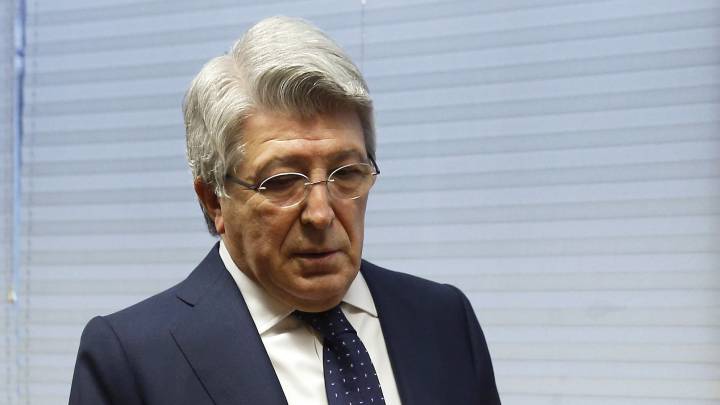 Enrique Cerezo spoke to reporters before the match between Atlético and Barcelona at the Calderón when he was asked about the futures of striker Fernando Torres and the club's coach, Diego Simeone.
On the subject of Torres, Cerezo said with a smile: "At the moment we're trying to bring Messi in, everything else takes second place to that."
Questioned about whether or not Simeone, who celebrated his 300th game in charge of the club against Barcelona, would still be at the club next season, the Atlético president said with a more serious tone: "Simeone is our coach. He makes the decisions and we trust in his decisions. We want him to stay."
Barcelona vs Sporting Gijón coverage | LaLiga Santander