Ross III runs quickest ever 40 at NFL Combine, beating Chris Johnson in the process
The University of Washington prospect just added a whole lot of value to his stock as he beats Chris Johnson for the fastest ever 40-yard dash time in the NFL combine.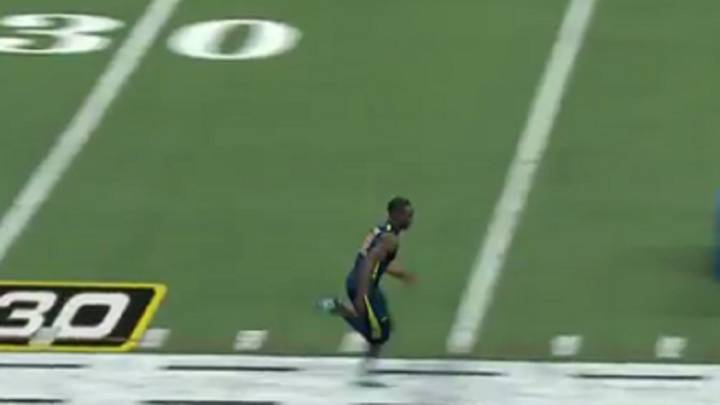 As the NFL combine continues, John Ross III might just have stole the show with the quickest 40-yard time on record.
The fastest time recorded previously was that of former Tennessee Titan and Arizona Cardinal Chris Johnson, who ran a 4.24 but John Ross cut .02 second off that time with his effort. The top ten fastest times were tracked here by the USA Today as Ross III gets set to usurp Johnson at the top spot.
As trivial as that .02 might sound, John Ross just added a lot of money to his first paycheck and will likely attract plenty of attention with this record. His draft synopsis on NFL.com says: "Ross is an instant-impact weapon who scored 23 touchdowns in just 112 touches. He should be able to step right in as a kick returner and a slot receiver, but teams with speed at tight end might utilize him outside to create extreme vertical stress on opposing safeties. If his knees check out as healthy, Ross is a likely first-round pick with the rare ability to become a high-volume slot receiver or a lesser-targeted, high-yield deep-ball threat."