Ramos explodes: "I didn't say Cristiano doesn't have to run"
Real Madrid club captain Sergio Ramos spoke about the squad meeting which sparked Real Madrid's response in Saturday's 1-4 win over Eibar.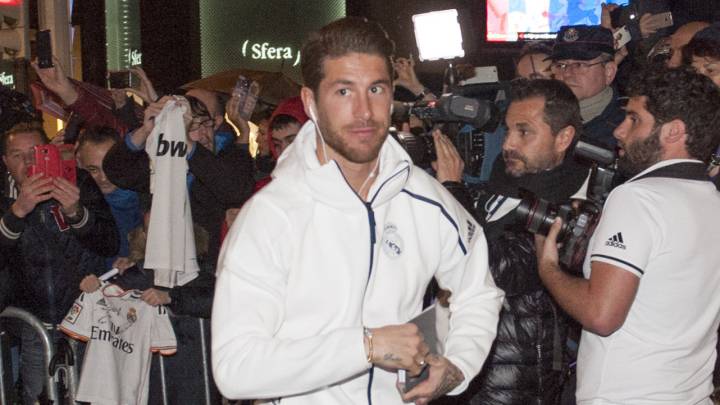 Ramos says every Real Madrid has to run
Sergio Ramos spoke in the mixed zone after Real Madrid's 1-4 win over Eibar at Ipurua (LaLiga Matchday 26) to laud his side's performance and hit out at media reports that stated the defender had told teammates that only star striker Cristiano Ronaldo was exempt from running for Real Madrid due to to his incredible scoring record.
All equals at Real Madrid
"Here we all have to run, we're all equals", slammed Ramos, who said that this was the key to having "competition within the group".
"You saw that today. Players that haven't had a lot of minutes, like Danilo, Lucas Vazquez or Asensio are desperate to play. They are hungry and that is going to help us aspire to winning titles", said Ramos.
Real Madrid squad meeting
Ramos also said the Real Madrid squad had talked to work out how to overcome a recent slump. "We spoke at half-time in the Las Palmas game about several things that obviously haven't come out, and I'm happy about that because they belong in the dressing room,' said Ramos, who attributed the Madrid's fine performance today in part to the discussion between the players.
"Meetings are good. It happens in the best families, when there are problems, it's best to take the bull by the horns, and face up to them so they don't cause any more problems".
Good atmosphere in the Real Madrid dressing room
Ramos said the atmosphere in the Real Madrid dressing room was now very good, as Zidane's side look forward to playing Napoli in the Champions League on Tuesday night.