Roger Schmidt: Bayer Leverkusen sack coach
Bayer Leverkusen, Atlético Madrid's Champions League opponents, have fired their head coach after a 6-2 thumping by Borussia Dortmund.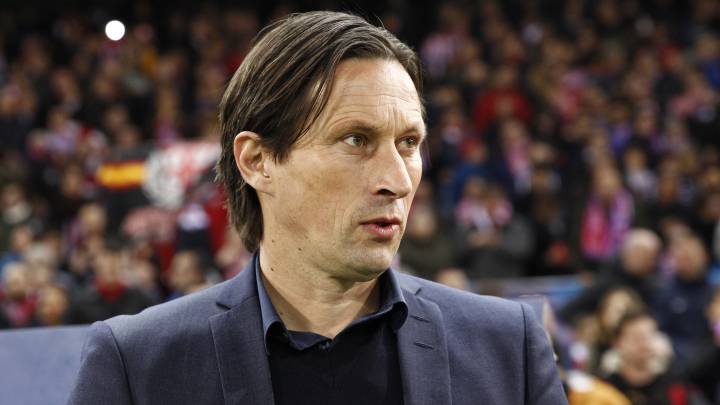 Bayer Leverkusen have sacked head coach Roger Schmidt following a 6-2 Bundesliga thrashing at the hands of Borussia Dortmund on Saturday.
The heavy defeat left Leverkusen, who have lost five out of their last seven matches in all competitions, down in ninth in the German top flight.
The team's poor run of results has included a 4-2 home reverse to Atlético Madrid in the first leg of the Champions League last 16, with the return on 15 March.
Leverkusen CEO: "We have a lot to thank Schmidt for"
"We have reached this painful yet unavoidable decision in the best interests of Bayer 04," said Leverkusen CEO Michael Schade.
"It was very difficult for me to take this step as we have a lot to thank Roger Schmidt for," Schade added.