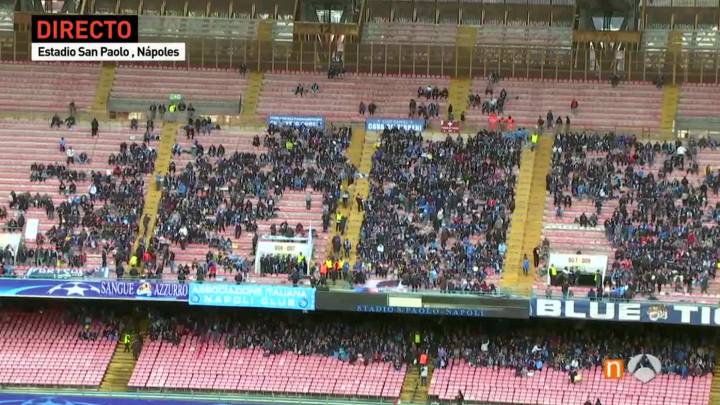 Napoli's San Paolo stadium opened its doors for business at 3pm on Wednesday, almost six hours before the Champions League second leg encounter between the Serie A side and Real Madrid. Nonetheless, home fans started to fill the stands in the early afternoon as expectation mounted ahead of the game, where Napoli will attempt to overturn a 3-1 deficit from the first leg.
Maradona to the fore
As is to be expected, the figure of Diego Maradona, Napoli's most famous son, loomed large with banners and scarves bearing the Argentina great's image. The stadium has sold out for the game and there are even suspicions that there will be more people in San Paolo than its official capacity of 60,240.
There were queues snaking around the stadium on Wednesday afternoon as fans got into the mood early for one of the most important games for their club in recent years.