How and where can I watch Atlético - Bayer Leverkusen: times, tv, online
All the information you need on how, where and when to watch the 2016/17 Champions League (Round of 16 return leg) between Atlético Madrid and Bayer Leverkusen at the Calderón on Wednesday March 15th, 2017.Everton vs Arsenal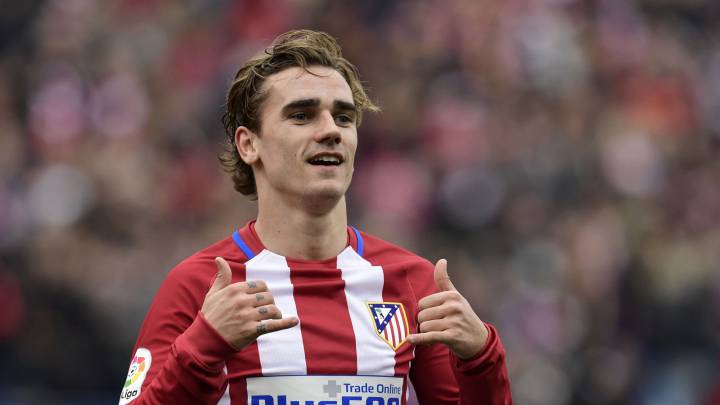 What time does the Atlético - Leverkusen match start?
The 2016/17 Champions League Round of 16 (return leg) between Atlético Madrid and Bayer Leverkusen will be played at the Vicente Calderón in Madrid on Wednesday, March 15th 2017 with kick off at 20:45 (CET). Diego Simeone's team secured a 2-4 victory in the first leg in Germany. Find out what time the match kicks off where you are in the world.
Where can I watch Atlético v Leverkusen?
No matter where you are on the planet, you can see what channel the Atlético v Leverkusen match is available on here.
Online, tablet and smartphone
Atlético v Leverkusen is available in most countries via the rights holders' online platform, if they have one. Your best bet is to check who's showing the game where you are, and if they have an online service or iOS or Android app to watch it on.
AS English live coverage
You can also follow all the action right here on AS English, with our inimitable minute-by-minute live coverage of the match. We're already building up to the match and then Robbie will be the man tapping away through the game itself with words that'll make you feel like you're sitting in the Calderón front row.
---
Atlético vs Leverkusen: game news
Big games in the Champions League last night saw Leicester qualify at the expense of Sevilla and Juventus maintain their impressive form as they made light work of Porto.
Leverkusen arrive in Madrid with a top scorer very familiar with the Spanish capital after his spell with Los Blancos. And Chicharito has had a haircut!
Champions League or exams? What would you choose? OK, now imagine you're a Leverkusen player.
Simeone has not had the Liga season he was hoping for in 2016/17 but has a chance to swap league disappointment for European success.
Fernando Torres, aka El Niño, is back in the Atleti squad for tonight's game. The fans will be looking forward to giving him some warm applause following his head-knock that had everyone worried.
Champions League and Europa League Draw Coverage