Audi Summer Tour 2017
Bayern Munich, Arsenal, Milan, Inter and Chelsea for Asia 2017
Five of Europe's biggest clubs will meet up for a summer tournament in China and Singapore as they aim to appease demand and increase worldwide fan bases.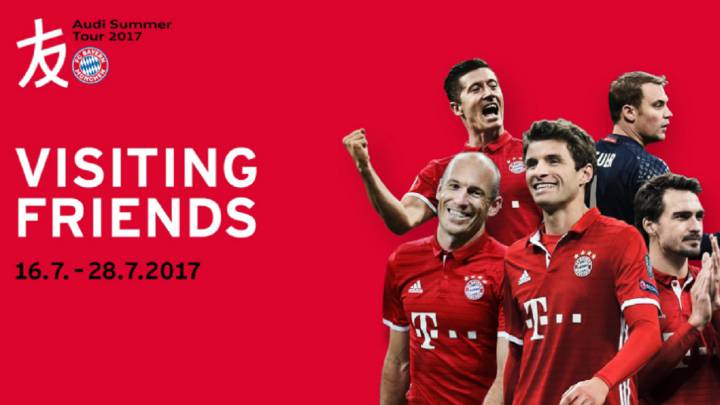 Bayern to meet Arsenal again
Bayern Munich will take on Arsenal, AC Milan, Chelsea and Inter Milan during a promotional tour in China and Singapore this summer, the German Bundesliga champions confirmed on Tuesday.
Carlo Ancelotti's side will play Arsenal on July 19 - which fans of the London club will no doubt be looking forward to - in Shanghai and AC Milan on July 22 at Shenzhen, before heading for Singapore where they will meet Chelsea on July 25 and Inter two days later.
Building Bayern's fan base
'It's a very important element in our international brand strategy, FC Bayern now have 135 million fans in China and more and more fans in south-east Asia,' Joerg Wacker, head of internationalisation and strategy for Bayern said on the club's website.
Arsenal chief executive Ivan Gazidis said: "It will be very special for our Chinese fans to see a game of this stature. We have a fantastic following in China and the two games we are playing there this summer will be an exciting part of our build up for the new season."
Bayern, bidding for a fifth consecutive Bundesliga titles this season, visited the United States in 2016 for a series of friendly matches.