MANCHESTER UNITED
Pogba slammed for all-smiles attitude after Chelsea defeat
Paul Pogba put in a lacklustre performance in Manchester United's FA Cup exit on Monday - then annoyed the club's fans further...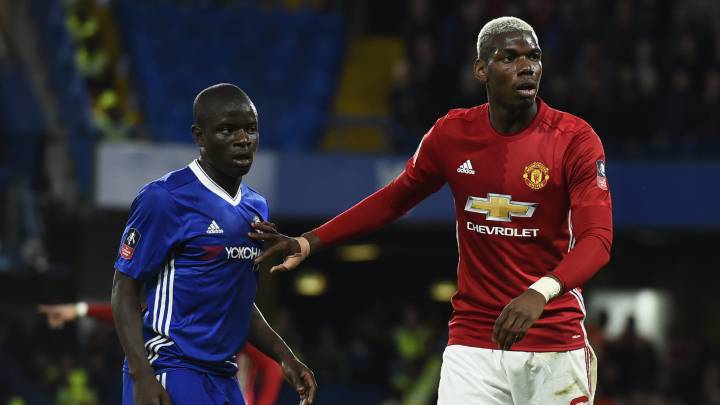 Paul Pogba has caused anger among Manchester United fans over his apparently bouncy demeanour after losing to Chelsea in the FA Cup.
Pogba poor as United exit FA Cup
A second-half winner from N'Golo Kanté saw holders United beaten by the Premier League leaders in Monday night's quarter-final clash at Stamford Bridge.
Pogba has been widely panned for his display in the defeat, with his failure to close Kanté down allowing his France colleague the space to score.
And TV images after the final whistle then showed him smiling and laughing with home boss Antonio Conte, who he worked with at Juve, and with Kanté.
Red Devils supporters not happy
As the following tweets illustrate, the world-record signing's post-match antics didn't go down well at all with the Manchester United faithful...
Pogba laughing and joking after the game just sums him up

— Scott Chilcott (@ScottChilcott) 13 de marzo de 2017
Pogba spotted laughing with Conte and Kante after the match. Disappointing performances. Disappointing attitude. Disappointing player. #MUFC

— Colm O Brien (@Colm17OB) 14 de marzo de 2017