Floyd Mayweather confirmed that he wants to fight Conor McGregor and said he wants to set a date in June. The negotiations are still ongoing and are sure to drag out but it is becoming increasingly apparent that the two men will fight. That was confirmed on Wednesday night when Dana White, the president of the UFC told Conan O'Brien that "I just don't see how it doesn't happen."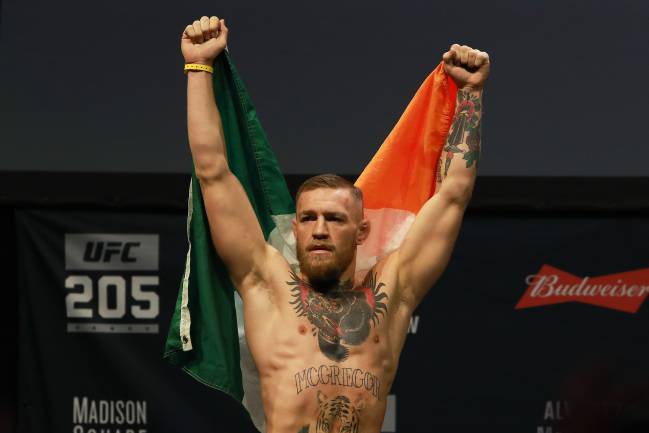 Too much money involved not to happen
"I do think it's gonna happen, I think it's going to be a tough deal, because obviously a lot of egos involved in this deal and a lot of people, so that always makes it tougher. On the flip side, there's so much money involved. I just don't see how it doesn't happen."
Regarding the outcome of the fight, White believes that McGregor has more than enough to win the fight and assured that Mayweather would most certainly not be knocking the UFC Lightweight Champions out.
"Conor McGregor is huge. He's 27 years old. He's in the prime of his career. Floyd is 40. Floyd has always had a problem with southpaws. Conor is a southpaw. And Conor hits hard. When he hits people, they go. Floyd's definitely not knocking him out — that's for sure. I'm not saying that Conor would win this boxing match, but it sure makes it interesting."