MANCHESTER UNITED
Mourinho: United wrong to sell Di Maria, Welbeck and Chicharito
In an interview with the BBC, the Portuguese coach showed his dislike of some of the decisions made by previous regime, including former manager Louis Van Gaal.Liverpool vs Manchester United: Premier League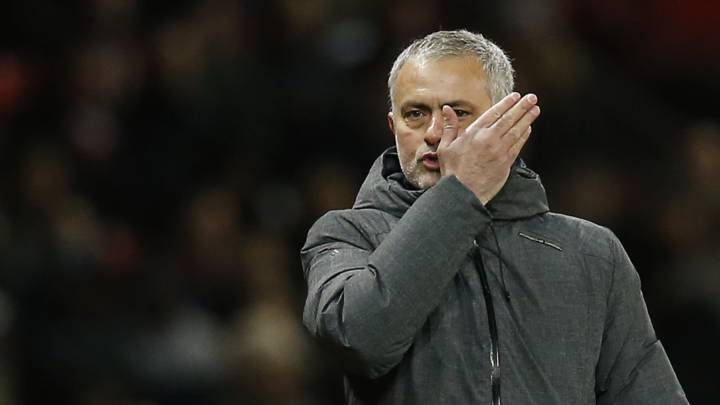 Mourinho critical of Van Gaal
José Mourinho confessed last night that Manchester United, and principally former manager Louis Van Gaal, took decisions that, had it been up to him, would not have been actioned. In an interview with the BBC the Portuguese man in charge of the Old Trafford dug out, assured listeners that he would never have sold players like Ángel Di María, Javier 'Chicharito' Hernández and Danny Welbeck.
In his conversation with Gary Lineker on The Premier League Show, Mourinho said, "Manchester United sold players that I would never sell and bought players that I would never buy.
"I would never have sold Di Maria, Chicharito, Danny Welbeck - never, no chance."
United players: where are they now?
It was back in August 2015 when United decided to cut ties with Chicharito as he signed for Bundesliga side, Bayer Leverkusen after being told that he would not feature in the plans of then-manager Louis Van Gaal. The year prior to that he had been on-loan at Real Madrid.
The same transfer window saw Ángel Di María - who had worked with Mourinho in the Spanish capital - abandoned the English club with his sights set on PSG, where he still plays. Arsenal were the club that benefitted from United's policy a year earlier when the highly regarded frontman, Danny Welbeck, moved south.
---
Manchester United will be involved in the Europa League quarter final draw which you can follow live with AS English. The build up is underway...
Premier League
Leaders
Diego Costa

13

Goals
Henderson

1391

Passes
Koscielny

326

Steals
*Update 17 de marzo de 2017