Champions League: TV show predicts quarter-final draw
The beIN Sports USA programme 'The Locker Room' carried out a simulation before the real event - and got the line-up exactly right...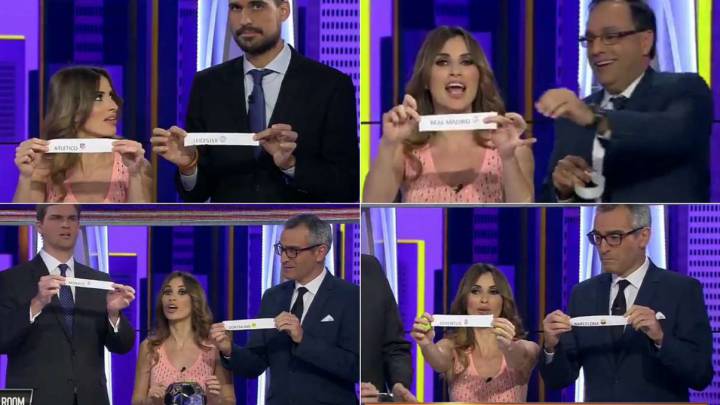 A television programme in the United States successfully predicted who'd be playing who in the quarter-finals of the 2016/17 Champions League.
Friday lunchtime's last-eight draw, held at UEFA headquarters in Nyon, saw Juventus paired with Barcelona, Borussia Dortmund pitted against Monaco, Bayern Munich given Real Madrid and Atlético Madrid handed a match-up with Leicester City.
But before the real ties were pulled out, the Spanish-language version of beIN Sports USA's 'The Locker Room' conducted a simulation - with exactly the same results.
"Guys we'll have to go to the casino tonight!"
And presenter Ana Cobos reacted by taking to Twitter with images of beIN's 'draw', quipping: "Guys, we'll have to go to the casino tonight... We got it spot on!"