LIGA IBERDROLA
Female referees to officiate in Spain's Liga Iberdrola
50 female match officials will undergo strict tests in Madrid in June to occupy the 20 refereeing positions available for the new season.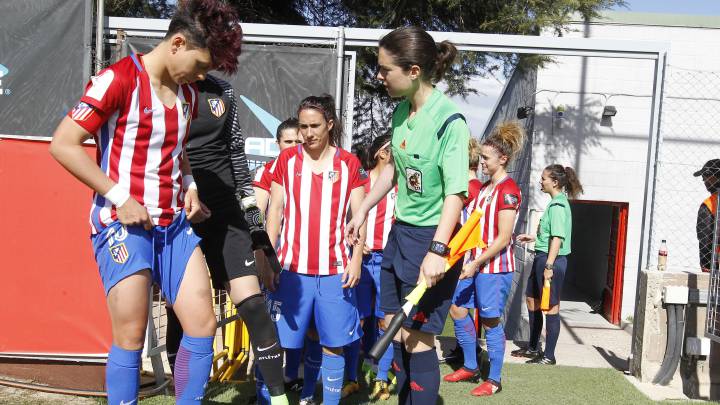 As from next season, the Liga Iberdrola, Spain's top Women's division, will count on female match officials - referees and line officials, selected from the various refereeing committees in Spain autonomous regions. The selection process is already underway, with trials in progress at the various territorial committees. A total of 50 candidates, from all of the different committees, will undergo casting in Madrid between 17th and 18th June, from which, 20 will be designated for the new season.
Only the best referees will be chosen
Marisa Villa, a former international referee and coordinator at the Women's Refereeing Technical Committee explained: "Only the referees who are most prepared for the job will be selected, so, if only 15 are deemed suitable then 15 referees will be elected, and the remaining five positions will be covered by men".
A positive move for women's refereeing in Spain
In Spain, there are 15,000 registered match officials, out of which 500 are women. Marisa Villa is convinced that this new project can only be beneficial to women's refereeing in the fast-emerging league: "I never had the chance to referee a women's football match in Spain - something which I would have loved to have done. Now there are many young women who would like to referee women's football and the possibility is something which is very attractive to them". .
Villa also explained why tests vary between the sexes: "The standards are no different for the women's game and nor does it mean that refereeing in the Liga Iberdrola will be segregated. FIFA state that the tests run for referees in the Men's and Women's game are different because the demands are different - it would be a mistake to think that female referees will oversee women's football matches because they are unable to pass the men's exam - the tests are extremely demanding and most of the candidates have refereeing experience of eight to nine years. Furthermore, they will have the possibility of refereeing in their respective categories in the men's competition as well as being able to referee in the women's top flight".