Diego Simeone: "I'd coach another Spanish club, but not Real Madrid..."
The Atlético de Madrid coach spoke about his future on 'El Transistor': "At some point I would like to coach Argentina", he admitted.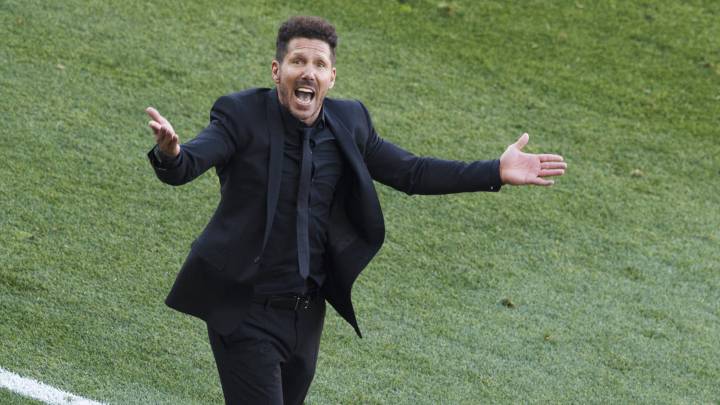 Diego Pablo Simeone was the special guest on last night's radio programme El Transistor and spoke about his plans for the future. The Atlético coach confessed that he could never take the Real Madrid job and in any case, "they would never call me". He also said he would be honoured to coach the national team of his native Argentina one day in the future when he has accumulated more coaching experience.
Simeone, open to other Spanish clubs but not Real Madrid
The future: "At some point I would really like to coach Argentina but first I have to improve and become a better coach".
Real Madrid: "For obvious sentiments, I could never coach Madrid, and nor would they ever consider calling me. But I would coach another Spanish club".
El Cholo, clear with Gameiro
Kevin Gameiro's signing: "I was very clear and up-front with him; I told him that our first option is Diego Costa but if that doesn't happen, you'll be first choice in attack".
Players who would make good coaches: "I think Gabi, Tiago and Godín have the qualities to make good coaches".
Worst memory of the Calderón: "The Champions League quarter final against Ajax" (March 1997 when Atlético lost 2-3 after extra-time).
Follow the Germany vs England coverage and do not miss the tv schedule of the international friendly match