PSG's Verratti keen to join "top European club"
Paris Saint Germain midfield Marco Verratti could be set for a summer move. The Italian's agent considers his chances of remaining in Paris as 'very complicated'.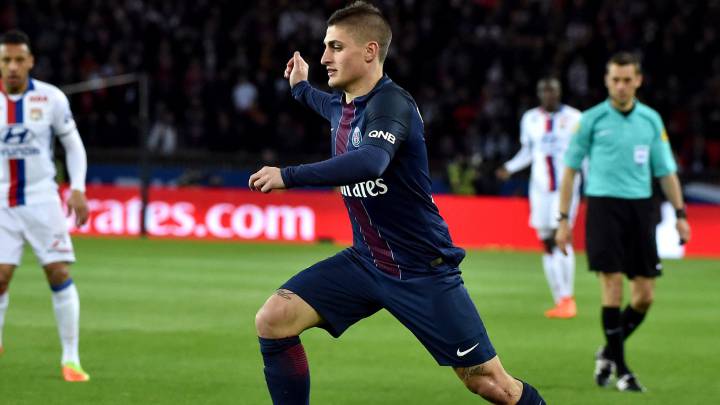 Midfielder Marco Verratti could be set for a summer move to a "top European club" after his agent rated his chances of remaining with Paris Saint Germain next season as "very complicated".
"It's a very complicated situation, in spite of his contract with the club until 2021," Verratti's agent Donato Di Campli told iconic pink-paged newspaper La Gazzetta dello Sport on Wednesday.
PSG's European flop a concern
"He wants to win trophies, and PSG, as they are now, can't win." Di Campli continued, "he's been with Paris for five years and now he's starting to wonder whether it's better earning a lot (of money) and not winning anything, or to start winning trophies."
Verratti has won four consecutive league titles with the Ligue 1 giants since joining the club from Pescara, in the process forging a reputation as one of the best creative midfielders in the world. But PSG's failure to make an impact in Europe, in spite of huge investment by the club's Qatari owners, has left the 24-year-old midfielder disillusioned.
Poised to cruise into the last eight of the Champions League following a sensational 4-0 rout of Barcelona in the first leg of their last 16 clash, PSG were dramatically overhauled 6-1 in the second leg less than a fortnight ago. It was hailed as one of the most remarkable comebacks in sport, but left Verratti with doubts over his commitment to Unai Emery's side.
Wide range of potential destinations
Reports in Italy claim Verratti, who has never played in Serie A, could join Juventus. On their way to a record sixth consecutive Serie A title, the Turin giants will also meet Barcelona in the Champions League quarter-finals.
But Di Campli added: "There are a few interested (clubs) in Italy, but I have doubts that will be his final destination.
"It's not about money: whichever club takes Verratti will pay him well. Because, I can tell you this for certain: if he leaves PSG it will be for a top European club."
Asked if Verratti would head to Spain, England or Germany, his agent simply reiterated: "A top European club."