Liga chief dismisses European 'super league'
Javier Tebas, President of La Liga, shot down suggestions for a European super league on the basis that it will face resistance from leagues and fans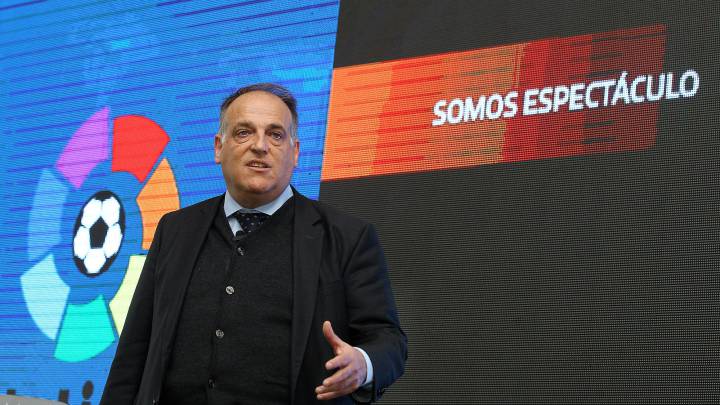 The president of Spain's La Liga on Thursday shot down suggestions for a European super league, saying it will likely face stiff resistance from national leagues and fans.
Real Madrid not pushing for super league
Javier Tebas dismissed reports that Spanish heavyweights Real Madrid were seeking the formation of an exclusive European league which would see a closed competition of 20 sides from the continent. In February, Real Madrid were allegedly pushing for a European league after growing disgruntled with the Spanish league. This came in the wake of the postponement of the league match between Celta Vigo and Real Madrid.
"The phenomena that there will be a Super League is never going to happen because the national leagues like English Premier League and Bundesliga in Germany, they are very consolidated," Tebas told AFP.
"It is impossible that the Spanish fans could accept that Real Madrid quits Spanish football", he added, pointing out that Real makes 70 percent of its income from the Spanish market.
Tebas said the proposed super league made up of football giants over the continent would mean some clubs have to finish in "10th, 11th or 12th", and he does not see fans of these sides accepting such low rankings.
La Liga will catch up with Premier League finances
Tebas said however he was "sure" the Spanish League would catch up with the English Premier League economically in eight to ten years.
"With our strategy now, we are reaching the international markets, we are going to reach this kind of effects soon," Tebas said. He pointed out that La Liga had adjusted its match timings such that Asian audiences would be able to catch some matches late evenings instead of waiting until past midnight. According to consulting firm Deloitte, English clubs generated 4.4 billion euros ($4.75 billion) in revenues in the 2014-2015 season compared to 2.3 billion euros for the Bundesliga and 2.05 billion euros for La Liga.