46,000 tickets sold for El Clásico in Miami
Tickets are hot for Real Madrid v Barça match in the International Champions Cup. According to The Miami Herald, more than 46,000 have gone.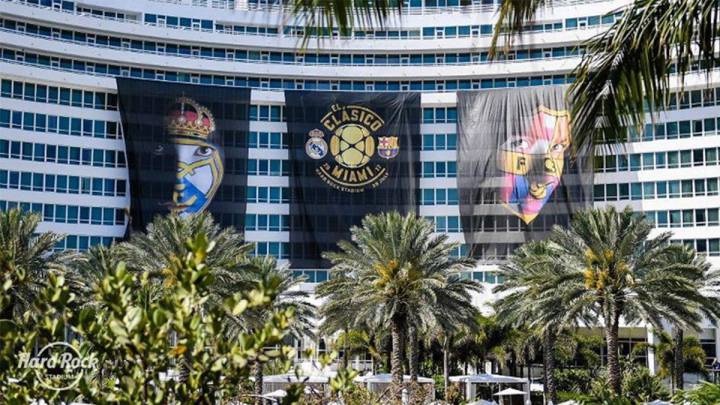 Real Madrid and Barcelona are due to meet at the Hard Rock Stadium in Miami this summer, in what will be the first Clásico on foreign soil since a match in Venezuela in 1982. According to The Miami Herald, 46,000 tickets have already been sold for the much-anticipated fixture.
High ticket prices
The cheapest seats, which cost $200 in the member pre-sale stage, have all been sold. Seats in the lower tier of stadium are being sold for upwards of $1000, while a spot in the upper tier will be likely to put buyers $500 out of pocket.
This surge in interest, and prices, is disappointing to local residents who had hoped to watch the latest chapter of an infamous sporting rivalry unfold, for an affordable price. Equally, it is unsurprising. Tickets were being sold for $20,000 through resale sites, before they had even gone on sale officially.
Home of the Dolphins
The 65,000 capacity Hard Rock Stadium is the regular home of NFL side Miami Dolphins. This summer, it will host the first ever match between Real Madrid and Barça in the United States.