Manchester United interfere with Real Madrid's plot to sign Kylian Mbappé
'El Partidazo' on la Cadena Cope reports that the offer of €110 million rejected by Monaco was from Jose Mourinho's Manchester United.Liverpool vs Manchester United: Premier League
Real Madrid are willing to go all out for the signing of Kylian Mbappé. Monaco, however, are holding out as his market value is sure to rise if the French club manage to knock out Borussia Dortmund in the quarter-finals of the Champions League. They have already rejected a bid of €110 million for the player and are hoping for something closer to €150 million. Although Real Madrid have not made contact with the Ligue 1 side, they must consider the consequences it will have for Morata and Benzema along with the price it will cost.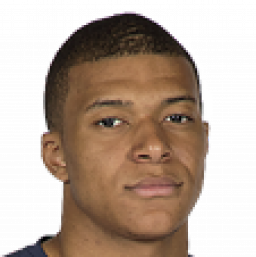 A couple of offers
Accoring to El Partidazo, they say the offer of €110 million was from Manchester United, and they say that there was in fact two formal offers, the first being €80 million and nowhere near what Monaco believe they can get for the 18-year-old. They returned with the improved offer after the Manchester City game with another €30 million attached to their offer.
Manchester United have no problem parting with large sums of money as we have seen in the past with Paul Pogba and when you consider Zlatan Ibrahimovic is approaching the end of his career, it makes sense that they would want to rejuvenate their squad.