Gameiro: "Spain's cycle has come to an end"
The Atlético and France striker spoke to Le Parisien ahead of Tuesday's friendly and discussed Benzema, PSG and the Spain national team.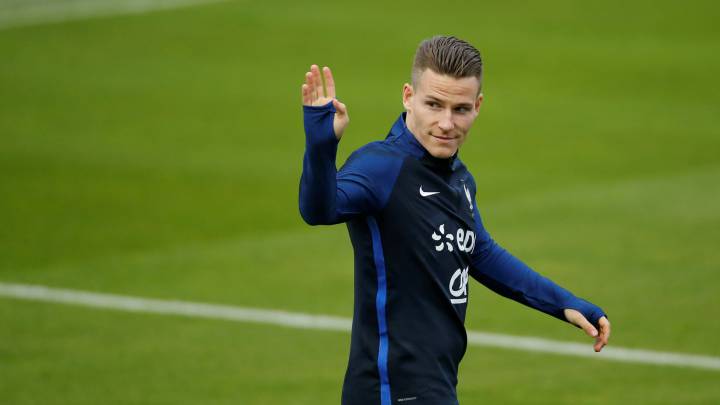 Kevin Gameiro gave an interview with Le Parisien ahead of Tuesday's friendly match between France and Spain and discussed several topics, including Karim Benzema's international exile, PSG's Champions League exit and teenage sensation Kylian Mbappé.
Unai Emery: "He has a lot of character. He loves challenges like the one he has at PSG. When he arrived at Sevilla he had to rebuild everything. In my first season there he went through some tough times. At one point he told me that he was going to be sacked. It wasn't designed to worry me though, he had a lot of personality and he was able to get through it. He should be judged on the whole season, not just one game."
Childhood: "My fondest memories are of holidays in Brittany, where my grandparents had a house. I was never very good at school. I always used to lie to my mother and tell her that I didn't have any homework so I could and play football in the street. That was something I was good at."
Portuguese roots: "Apart from the name there is nothing Portuguese about me. My paternal grandfather died when I was one year old. And my father doesn't feel Portuguese either. He never went there, not even for holidays, and I haven't been either. I don't know the country at all, I don't speak the language… I never asked and I have never thought about playing for Portugal. I always thought about playing for France. I was very unhappy when we lost against Portugal in the final of the Euros."
France call-up and World Cup
Call-up: "I'm happy for the continuity. [Didier Deschamps] has been in touch with me since the beginning of the season. It's a pleasure for me to be part of this group. I want to stay in the squad for as long as possible. When I didn't get the call it wasn't easy. I just tried to concentrate on my personal life and scoring goals for my team."
World Cup 2018: "I've never played in a major tournament with France. I'm 30 now and this could be my last chance. I don't want to miss out. It's a dream to play in tournaments like these."
Mbappé: "His emergence isn't bad news for me, it's just more competition. He's young and fresh and he's been having a good season, he's been scoring in the league and in Europe. I've hardly seen him play but judging by the number of goals he's been scoring at his age, he can't be bad."
Benzema: "I just concentrate on myself. We all know Karim is a great player, but the coach makes the decisions."
Spain's rebuild
Spain: "Their cycle has come to an end. They have to renew now, rebuild. When you lose players like Xavi and Xabi Alonso, that's normal. They are trying to find a slightly different style of play but they always have world class players."
PSG Champions League exit: "I was annoyed because PSG will always be in my heart. When Barça's confidence is up and you let them play they are capable of anything. PSG should have stayed strong as a group after Cavani's goal. But for football fans it was something extraordinary.
Griezmann partnership: "When I arrived at Atlético I noticed straight away that we complemented each other really well. Playing with him every week means that for France it will work out well too."