Lyon want Lucas and Theo as part of Atléti Lacazette deal
According to France Football, Lyon owner Aulas has declared his intention to include the Hernández brothers as part of Lacazette's proposed move to Atlético. Everton-Lyon live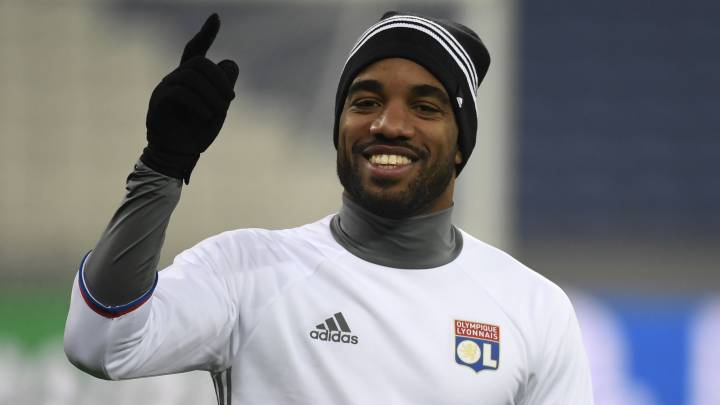 Reports in France suggest that Atlético's interest in Lyon striker Alezandre Lacazette is still strong, and there has been an interesting development in ongoing discussions.
Hernández brothers as makeweights
France Football has reported that the club has made an initial offer of €60 million for Lacazette. Yet the surprising thing about the offer is the response it has elicited from Lyon. Jen-Michel Aulas, the owner of the French club, wants to include the Hernández brothers, Lucas and Theo, as part of the deal. Lyon consider them to be two of the most exciting defensive prospects in Europe.
Atléti value them highly
Despite this news, the inclusion of the two youngsters as part of a prospective deal appears unlikely. Lucas and Theo are highly valued by Diego Simeone. Theo, currently on loan at Alavés, has already attracted attention from Barça and Real Madrid. The intention at Atléti is to revise his contract this summer, and include a pricey release clause to prevent him leaving the club.