Messi ban: Argentina to appeal
Leo Messi has been suspended for four World Cup qualifiers after a foul-mouthed rant against an assistant referee in last week's win over ChileBarcelona vs Deportivo La Coruña: LaLiga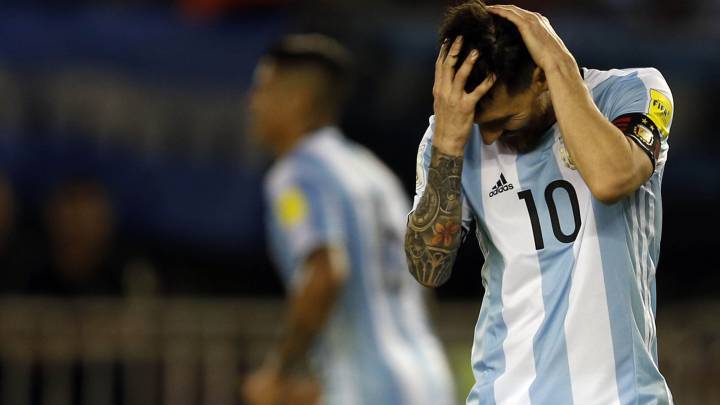 Argentina have said they are to appeal the four-game FIFA ban given to Leo Messi for insulting an assistant referee after last week's World Cup qualifier against Chile.
World football's governing body announced the measure on Tuesday, hours before the Albiceleste take to the field for their next Russia 2018 clash away to Bolivia.
The suspension only includes qualification games, meaning Messi will take no part in his country's bid to reach the World Cup until they visit Ecuador in October.
Miadosqui: Argentina "surprised" at Messi ban
And in the wake of Messi's suspension, Argentina national team secretary Jorge Miadosqui told reporters: "We're surprised at the decision that has been taken.
"We're very unhappy with the way it has been handled, with just hours to go before playing [against Bolivia]," continued Miadosqui.
"We're going to appeal. There is sufficient precedent to believe we can have the ban reduced."