Ronaldo sculptor: "Cristiano liked what he saw"
The author of the much-mocked bust of the Real Madrid star in Madeira airport said Ronaldo asked for a few changes to the work of art.
Madeira's Funchal airport was renamed in honour of the island's most famous son, Cristiano Ronaldo, on Wednesday and during the ceremony to mark the occasion a bronze bust of the Real Madrid and Portugal star was unveiled. It did not take long for the social networks to poke fun at the statue, which bears a not entirely flattering appropriation of Ronaldo's face.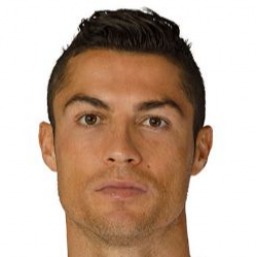 Ronaldo artist: "Cristiano looked at the photos"
On Thursday the artist commissioned to produce the bust, Emanuel Santos, responded to the criticism in an interview with Portuguese daily A Bola: "Cristiano looked at the photos that his brother sent to him. I was with him in Cristiano's museum and according to the messages between them he was happy with what he saw. He only asked that a few wrinkles, which appear on his face when he laughs, be ironed out. He said that it would make him more handsome and asked that I smooth it out a bit to make him look more jovial. But I went ahead with it because he liked what he saw," Santos said.
"A sculpture is a sculpture"
Although the artist said he had not seen the response to his work on social media, he added that he understands there are people who did not appreciate his sculpture: "I haven't had time to sit down and see what has been said. The truth is that in any work there is always criticism. We can't please everybody all the time. A sculpture is a sculpture and a photocopy is a photocopy. Things are as they are but you have to be able to manage the criticism when it comes."
Follow the coverage match of the week 29 of the Liga Santander between: Real Madrid-Alavés