Eldiario.es yesterday revealed a crude example of Florentino Pérez's concept of information. The matter surrounds the "Púnica investigation" (a political scandal involving local Madrid government), and one of Perez's middle-men, social media expert Alejandro de Pedro who generated earnings of 300.000 euro in creating a digital platform www.diariobernabeu.com. with the initiative overseen by Florentino himself. This portal wasn't simply a manner of filtering news about the club to enhance Florentino's reputation but a platform to specifically percolate information which the president oversaw in person and which included stories such as the pressure Ancelotti was under to always field Gareth Bale.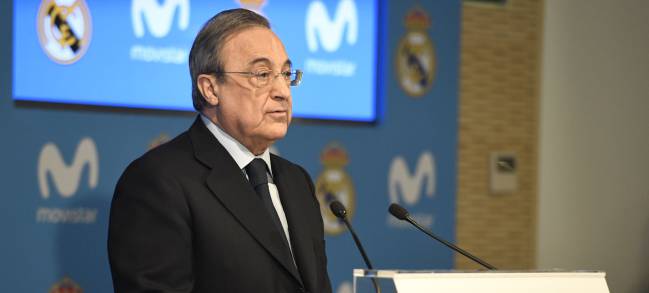 Revelations
eldiario.es published a summary of text messages between the Madrid president and de Pedro which reveal the direct control which Florentino wielded in overseeing the direction of the portal and the abrasive tone employed when dealing with the middle-man. It reveals how certain stories involving Isco were covered up, how the president wanted to give less exposure given to Di María, to stir things up over certain refereeing decisions, ignore certain stories generated by AS and the most noteworthy, pressurise the coach (Carlo Ancelotti) in always selecting Welsh player Gareth Bale in his starting XI (a story which was subsequently picked-up by general mass media).
False media outlet
This comes as no great surprise for AS as we're all well aware of Florentino's stunts relating to information, but what is revealing is how he launched a "false media" outlet using the name of Santiago Bernabéu. During the court hearing relating to the case, Florentino took the stand and declared that the website was founded by De Pedro and his own company to liaise with the many thousands of Real Madrid supporters and it was just one of many hundred Madrid fan sites and was all funded by de Pedro himself. Perez also denied of knowing Javier Iglesias (who was sub-contracted by de Pedro to oversee the day to day running if the website). These declarations contrast with the information revealed by eldiario.es. This is just a small lesson but one which should help us all in opening our eyes.