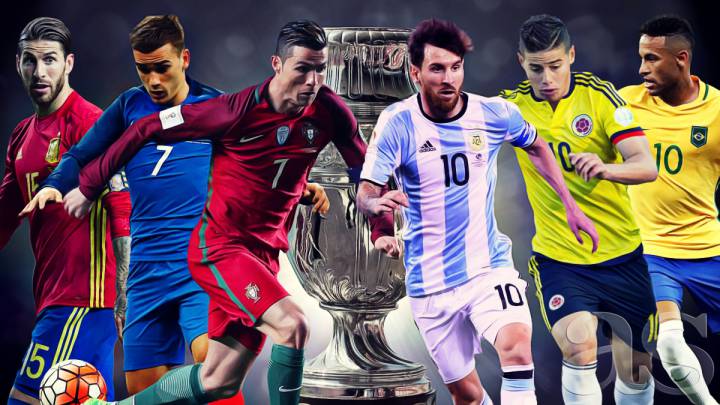 There are still two years to go until the next Copa América but host nation Brazil is already looking into how to organize the tournament and among changes to the format it is being reported that Conmebol intend to invite France, Spain, Italy and Portugal to play in 2019.
Copa América: plans to expand from 12 to 16 teams
Brazilian media outlet Globoesporte reported on Friday that plans are afoot to invite the four European heavyweights to compete against the best of South America at the 2019 edition, which would require official authority to expand the tournament from 12 to 16 teams.
Conmebol officials are to meet in the next few weeks to discuss the proposal, set up an organizing committee and to finalize the number of teams that will contest the 2019 Copa. However, Globoesporte also stated that the possibility of expanding the competition from the 10 Conmebol member nations and two invited sides (Mexico and the USA) is far from agreed upon.
Copa and Euros to run in parallel from 2020
But there is a growing desire among Conmebol chiefs to include the four "Latin" European countries, with the obvious draw of including some of the world's most famous non-Latin American players in the tournament and the reigning European champions, led by Cristiano Ronaldo. It would also be the last feasible opportunity for European sides to compete in the Copa América with the two tournaments to run side-by-side from 2020.