"Messi shouldn't bother playing for Argentina again"
Estudiantes and Argentina keeper Mariano Andújar says criticism of captain is ill-placed: "Why are you going to come back? So that they can boo you?"Argentina - Nigeria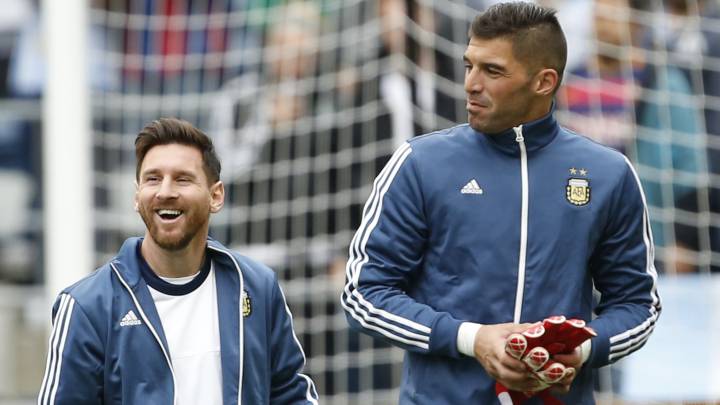 Estudiantes de La Plata and Argentina keeper Mariano Andújar has come out in defence of his national team captain Leo Messi, who has been on the receiving end of plenty of criticism in his native land after his four-game ban for swearing at a linesman placed La Celeste's bid to reach the World Cup in Russia under further strain.
"Why should be bother? Nobody appreciates him"
"I honestly don't think Leo should bother coming back, but he loves playing for the national team. But he shouldn't bother. Why are you going to come back? So that they can boo you again? Why would you bother?" Andújar said on Argentinean television programme Dos Contra Uno.
"Nobody appreciates him. Everybody says 'why doesn't he play for Argentina like he does for Barcelona,' they accuse him of not bothering… He said he wasn't going to play again and they started putting up banners on July 9 asking for him to come back; you don't appreciate what you've got until it's gone," added Andújar.
Messi's Argentina U-Turn
Messi announced his decision to quit the Argentina team after defeat in the final of last year's Copa América Centenario in the USA, but reversed his decision after talks with Argentina coach Edgardo Bauza.
Argentina are fifth in the Conmebol qualifying group for Russia after a 2-0 defeat in Bolivia in the last round of fixtures, during which Messi served the first game of his ban.