Roger Federer and Rafa Nadal's rivalry in numbers
A whole lot of games, titles, finals, ranking tussles and records have characterised the friendly rivalry between two of the greatest players of all time.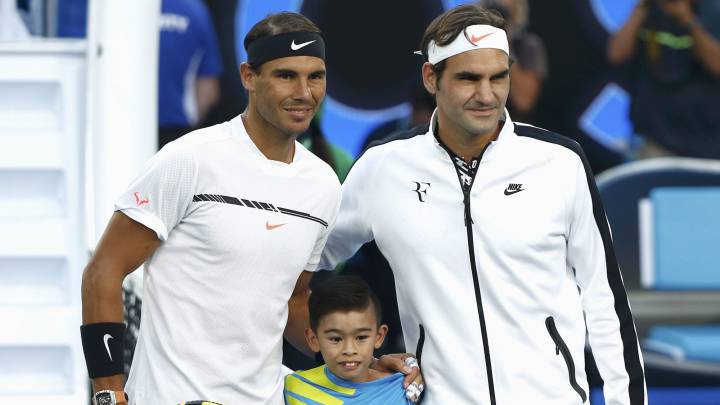 The number of times Federer and Nadal will have met after Sunday's final. Between them the Swiss and the Spaniard are the third-most repeated match-up in the Open Era behind Novak Djokovic and Nadal (49 matches) and Djokovic-Federer (45).
Nadal's ATP ranking when the two players met for the first time 13 years ago, at the Miami Open.
The number of Masters 1000 titles Nadal has won during his career, and also the number of Grand Slam finals Federer has played in (won 18, lost 10).
The number of ATP finals Nadal and Federer have contested. Nadal leads that particular head-to-head 14-8, with seven wins to Federer's three in Masters finals.
Nadal's age when he won his first Tour-level match, against Ramón Delgado in 2002 when ranked 762. Federer's first win came at the age of 17.
The number of times Nadal and Federer have met in Grand Slams, with nine finals contested between them.
The number of consecutive victories Federer has recorded over Nadal, a career-first for the Swiss: Basel 2015, Australian Open 2017 and Indian Wells 2017.
Miami, where it all began...
Nadal leads the head-to-head with Federer 23-13 before Sunday's final in Miami, which will be the 37th meeting between the players and a 22nd final (Nadal leads 14-8).
The Miami Open 2017 is a fitting place for the latest instalment of one of sport's great rivalries: the pair's first match against each other came in Key Biscayne on March 28th, 2004, when the 17-year-old Spaniard surprised Federer, ranked world number one at the time, in a 6-3, 6-3 third-round victory.