Italian heavyweights keen on Keylor Navas
Inter, AC Milan, and Juventus are keeping a close eye on the Real Madrid 'keeper, and may tussle for his signature if De Gea or Courtois arrive at the Bernabéu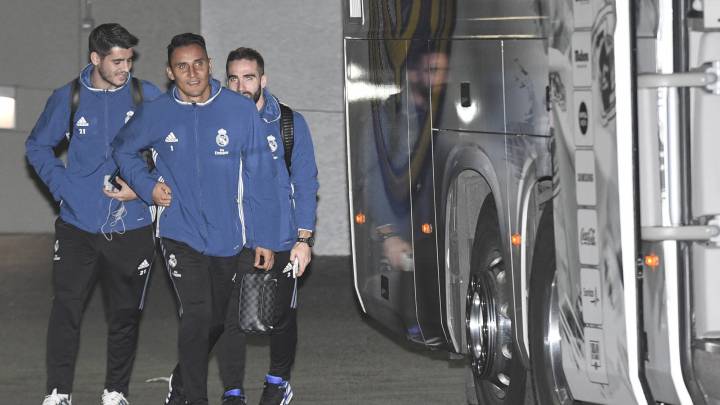 Premier League clubs, such as Manchester City and Manchester United, have already expressed their interest in Real Madrid's Costa Rican 'keeper. Three giants of the Italian game are also interested.
Italians keen on Keylor
Inter, AC Milan, and Juventus, are keeping a close eye on proceedings in Spain. If a new goalkeeper arrives at the Bernabéu, David De Gea and Thibaut Courtois have been mentioned, the three Serie A clubs would compete for Navas' signature.
Various Italian media outlets have reported that Inter are tempted to cash in on their Slovenian goalkeeper Samir Handanovic. Also at San Siro, young Donnarumma is in demand as a result of his mature performances for Milan, while Juventus are seeking competition for the ageing master, Gianluigi Buffon.
Inter, Milan, Juve could enter three-way tussle
All three clubs admire Keylor Navas, much maligned in Madrid this season, and have explored the possibility of offering him a change of scenery. It appears that these proposals have been well received.