LFP chief: Eldense-Barça B has "hallmarks of betting ring"
LFP president Javier Tebas confirmed on Monday that the 12-0 result in Segunda B game will be investigated after Eldense flagged it as a possible match-fixing caseEsteghlal vs Persepolis: Persian Gulf Pro League 2018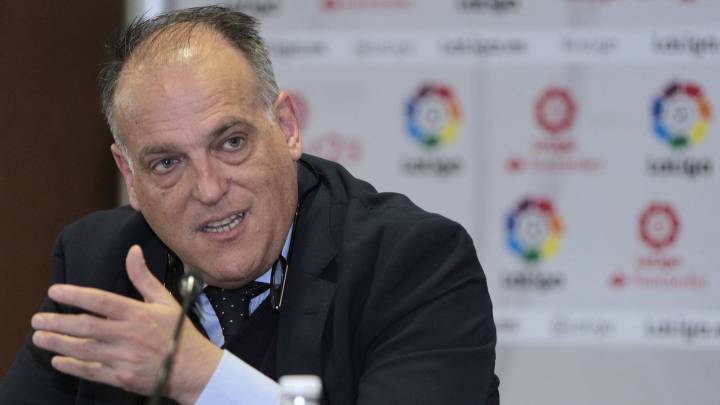 Barcelona B's 12-0 victory over Eldense in Segunda B last weekend will undergo a Liga investigation for possible match-fixing linked to the suspected involvement of an international betting ring, LFP president Javier Tebas confirmed on Monday.
Tebas: "International betting ring possibly involved"
"We are going to look into it because the Eldense board have asked us to and the result at half time was out of the ordinary. We're going to investigate because there are certain collateral issues with an Italian investment group that bear the hallmarks of the possible involvement of an international betting ring with a view to match-fixing," Tebas said.
Barça B score eight in the first half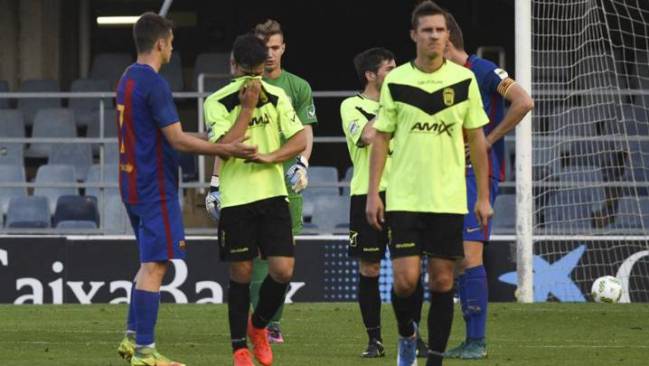 Barcelona B were 8-0 up after 45 minutes and rattled in another four in the second half. Eldense moved swiftly on Sunday to distance themselves from the Italian investment firm, which became involved with the club a few months ago, announcing that they considered the agreement "to be terminated" with immediate effect.
The result condemned mathematically relegated Eldense to Tercera División and the club subsequently announced that it would wind up "all first-team sporting activities" until the investigation had been concluded.
However, a spokesman for the investment company, Jose Miguel Esquembre, warned that "Eldense do not have the capacity" to suspend the club's activity and said that a meeting between the management and players had been set up on Monday to "explain the current situation and prepare for the final stages of the competition."
Eldense player claims "four were involved" in throwing the game
Eldense forward Cheikh Saad said in a radio interview with RAC-1 that "four players" were involved in the alleged plot to throw the game and that he would "name them when I can."
The club has stated it will seek the advice of the police over the matter after chairman of the board of directors, David Aguilar, said he was "finding out more and more" about the accusations of match-fixing.