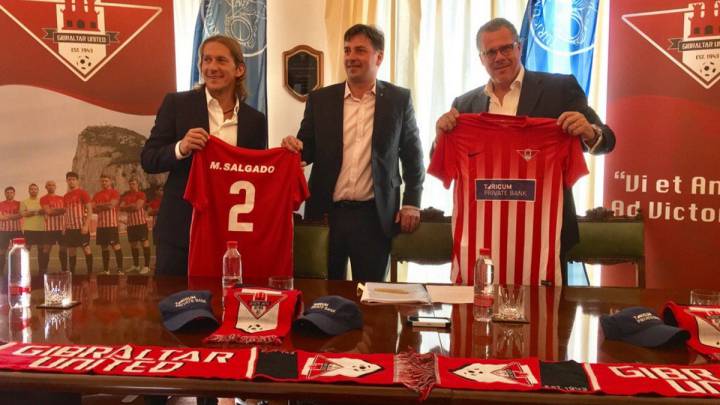 Former Real Madrid and Spain defender Michel Salgado has been unveiled as a new director at Gibraltar Premier Division side Gibraltar United.
It is understood that Salgado's surprise appointment will see him take charge of transfers at the ambitious club, who are aiming to win Gibraltar's top flight.
Salgado: "This is the start of something big"
According to the local media, his arrival is to be accompanied by major investment from the Middle East, where he is currently a LaLiga ambassador in the UAE.
Speaking at his presentation by the club, who are also targeting Champions League football, Salgado declared: "This is the start of something big."
The Celta Vigo youth product ended his playing career at Blackburn Rovers in 2012, before coming out of retirement last year for a stint in India's futsal league.