James punches the bench in frustration after substitution
The Colombian was Zidane's first substitution as Real Madrid beat Leganés 2-4, yet he was unimpressed by the coach's decision to replace him with Isco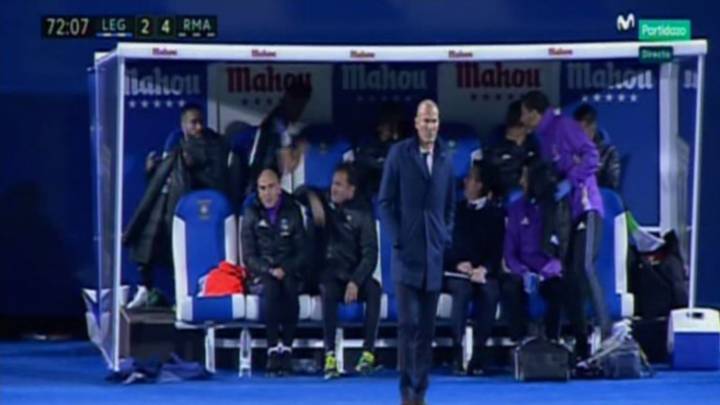 James Rodríguez had a splendid opportunity to place himself back in Zinedine Zidane's plans, as he was selected in the 'number 10' role as Real Madrid visited Leganés. The visitors emerged 2-4 victors, but did not make it easy for themselves.
James turns in a good display
The Colombian opened the scoring after fine play by Marco Asensio, and his cross forced Mantovani to concede an own goal for Real Madrid's fourth of the evening. Despite that, he was the Madrid player to be substituted, leaving the pitch in the 71st minute to be replaced by Isco.
No handshake for Zidane
James was clearly unhappy as he saw his name emerge on the fourth official's board. Marcelo attempted to calm his teammate, but to no avail. James left the pitch without shaking hands with Zidane, and as he settled in the second row of the dugout, punched the back wall in frustration.
---
Update 12 May 2017: James has reached an initial agreement with Manchester United.