The Bernabéu mocks and chants: "Koke, what's the time?"
The Madrid faithful taunted the Atlético midfielder after he was robbed at gunpoint for his 70,000-euro watch on Thursday.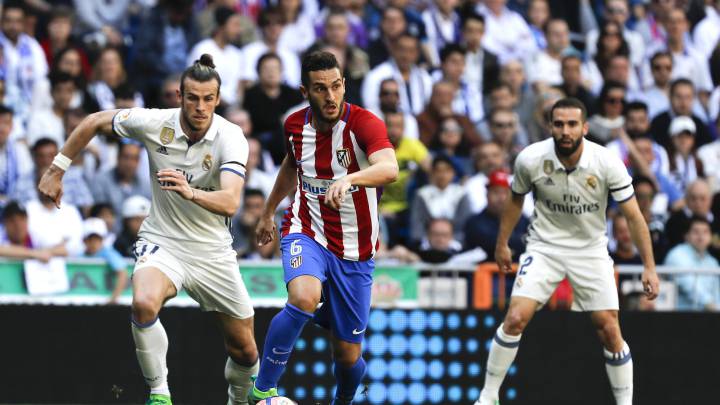 Held at gunpoint
Atlético Madrid's Koke Resurrección was taunted by the Real Madrid faithful during the Madrid derby at the Santiago Bernabéu. The rojiblanco midfielder was held at gunpoint in an undergound car park in central Madrid on Thursday, with the assailant said to have approached his car, before holding a gun to his head and telling him: "Give me your watch". The armed robber then made off with the watch, valued at 70,000 euros.
Taunts from the Madrid fans
Barely 48 hours after the unfortunate incident, the Madrid fans didn't miss out on the opportunity to mock the Atlético player, chanting : "Koke, what's the time?".