BAYERN-REAL MADRID
Lewandowski: Bayern striker lasts just 15 minutes of training
According to German reports, the forward took part in the section of the session open to the press, before dropping out immediately after.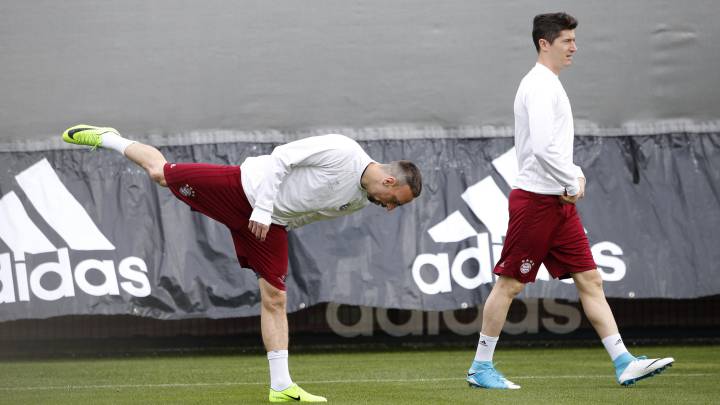 Robert Lewandowski's involvement against Real Madrid remains in doubt after it was reported that he lasted just 15 minutes of training on the eve of the match.
Struggling with shoulder injury suffered on Saturday
The Bayern Munich ace was unable to go through his paces on Sunday or Monday after picking up a shoulder issue in the weekend win over Borussia Dortmund.
On Tuesday, he did take part in training for the quarter of an hour open to the press, but media outlet TZ says he dropped out as soon as that period was over.
And during the squad's warm-up exercises, 28-year-old Lewandowski could clearly be seen having to avoid doing any drills involving arm movement.
However, Bayern coach Carlo Ancelotti has remained confident he will be able to play in Wednesday's Champions League quarter-final first leg at the Allianz Arena.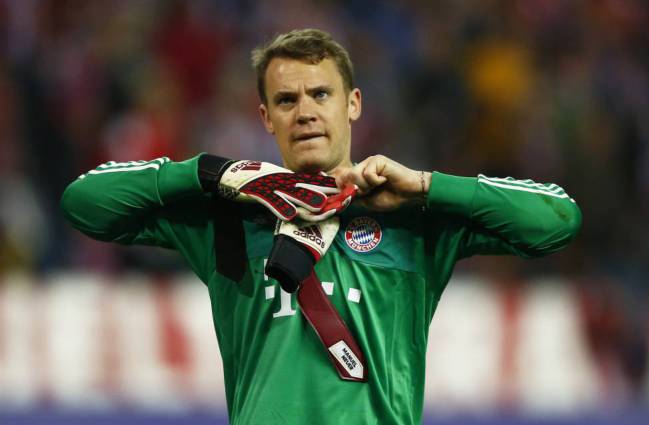 Neuer set to start but not at 100%, Müller back fit
Meanwhile, goalkeeper Manuel Neuer did 20 minutes of individual work before completing the remainder of the session alongside the rest of the Bayern group.
The 31-year-old hasn't played since mid-March due to a toe problem, but is expected to face Los Merengues despite not yet being back at 100% fitness.
The indications in the work-out at Säbener Strasse were also that Thomas Müller, who has missed Bayern's last two league games with injury, is fully recovered.
Champions League
Leaders
Messi

10

Goals
Verratti

488

Passes
Felipe Monteiro

105

Steals
*Update 11 de abril de 2017



Champions League
Leaders
Messi

10

Goals
Verratti

488

Passes
Felipe Monteiro

105

Steals
*Update 11 de abril de 2017