NBA: Iker Casillas has a dig at Gerard Piqué over his NBA knowledge
The Barcelona player completed his NBA bracket for the post-season, and he picked the Boston Celtics, to which Casillas respondedFinal NBA: Cavs vs Warriors, juego 2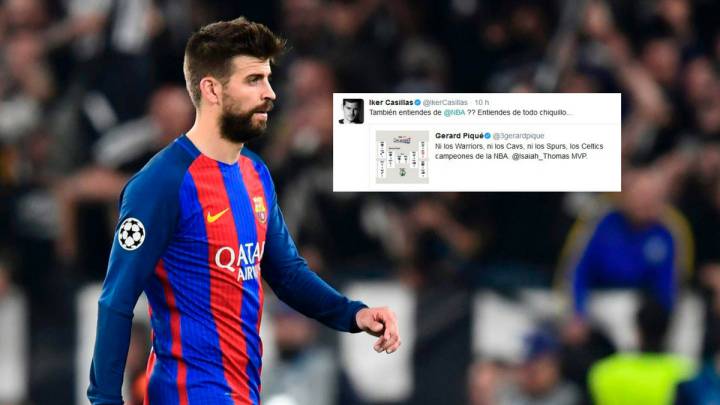 The NBA playoffs start on Saturday and all NBA lovers have been laboring over their brackets in an effort to find the winner for this years championship. Gerard Piqué is among the NBA fans who spent some time trying to predict his eventual winner. The Barcelona and Spanish defender has picked a showdown between Isiah Thomas-led Boston Celtics versus the LeBron James-led Cleveland Cavaliers in the East before beating the Golden State Warriors in the finals. He is not new to the basketball world and has often been seen at Barcelona games.
Just minutes later, former Real Madrid goalkeeper, Iker Casillas took Piqué to task over his predictions and his all-encompassing knowledge, saying in a Tweet: "You know about the NBA too? you know everything laddy!"
Griezmann, slightly less condascending, chimed in and said that he thinks James Harden and the Houston Rockets are on track to win the whole thing. "Sorry Piqué," he said in his tweet. "I think the beard Harden winning his first ring is more likely."