Cristiano Ronaldo wins player of the week in the Champions League after Bayern victory
The Real Madrid attacker scored two goals and landed 57% of votes in a poll ran by UEFA on their official website.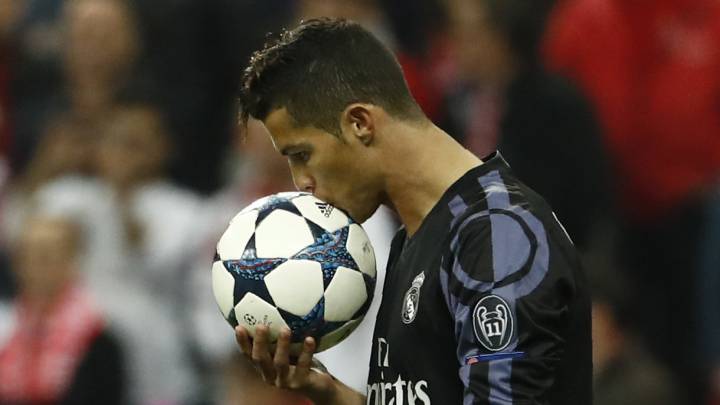 During a sensational week of Champions League football with plenty of excellent performances, Cristiano Ronaldo tops a poll as the week's best player courtesy of a survey on UEFA's official website. The Real Madrid striker scored twice against Bayern Munich in a come-from-behind win over the Bundesliga side. The two goals were his 99th and 100th goal in European competition and they set los Blancos up nicely for a return trip to the Santiago Bernabeú, where they have to feel confident of, at the very least, getting a draw that would see them through to the semi-finals.
Other candidates
Paulo Dybala, the Juventus striker, netted twice as his side beat reigning champions Barcelona 3-0 and came second with 33% of the vote while Kylian Mbappé finished third with 6%. The AS Monaco striker scored twice also as his side beat Borussia Dortmund in what had been billed as a showdown between two of the world's best teenage attacker. Ousmane Dembele being the other one. He also scored as Dortmund did their utmost to grab a draw in the first leg.
Antoine Griezmann recieved 4% of the vote thanks to his winning of a penalty against Leicester and dusting himself off to slot it beyong Kasper Schmeichel in the Foxes' goal to give Atletico a 1-0 advantage with a trip to England on the horizon.