IndyCar drivers welcome Alonso's Indianapolis bid
The double Formula One champion will be welcomed on his Indianapolis 500 debut next month but has been warned not to expect any support on the track.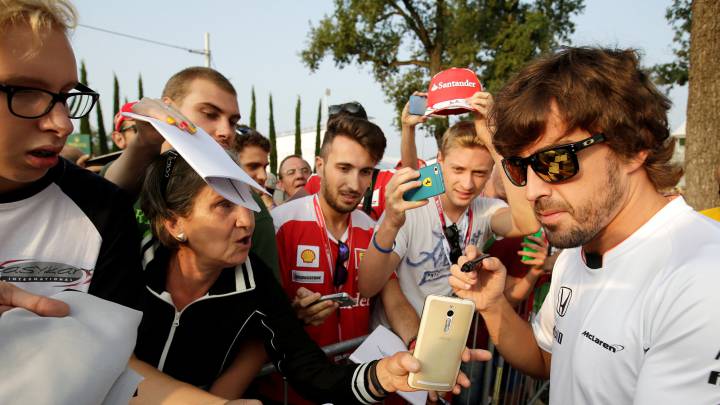 Expect a rough ride
IndyCar drivers will throw out the welcome mat for Fernando Alonso on his Indianapolis 500 debut next month but have warned the double Formula One champion not to expect any support on the track. 'He's going to get passed and pass more cars in one month than he will in his entire Formula One career combined,' Graham Rahal, son of 1986 Indy 500 winner Bobby, told Reuters at Barber Motorsports Park.
The 'Triple Crown'
Alonso announced last week he would miss the showcase Monaco Grand Prix on May 28 to race in the Indy 500 on the same day. The Spaniard, who is having a difficult F1 season with uncompetitive McLaren, has set his sights on becoming only the second driver to achieve the famed 'Triple Crown' - the Formula One title, Indy 500 and Le Mans 24 Hours sportscar race. If the 35-year-old can triumph at the Brickyard, a sensational outcome for someone who has never raced on oval circuits, Alonso would still have to win the French classic to complete the triple and there are no plans for that as yet.
'Someone of his calibre'
'It's great to have someone here of his calibre,' Brazilian three times Indy 500 winner Helio Castroneves said. 'He'll do well but I'm going to do everything I can to make him not do well.' Scott Dixon, the New Zealander who won at Indianapolis in 2008 from pole position and has also tested Formula One cars, said he was looking forward to racing Alonso. 'I think everybody here is welcoming him with open arms,' the four times IndyCar series champion told Reuters.
Alonso is visiting the IndyCar paddock this weekend to watch the Indy Grand Prix of Alabama on the Barber Motorsports Park road course. His first shakedown in his Andretti Autosport Dallara Honda will come on 3 May in an all-day practice session at the 2.5 mile (4km) Indianapolis Motor Speedway.