Neymar farce continues as TAD fails to locate two members
The Catalan club filed an appeal against the forward's ban on Friday and the Sports Tribunal was due to study it but cancelled due to missing panel members.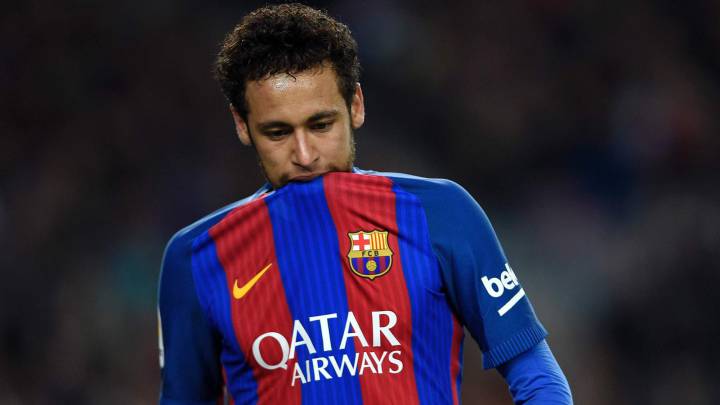 Neymar will be ineligible for the Clásico in the Bernabéu on Sunday after all as the Spanish Sports Tribunal (TAD) cancelled an extraordinary meeting scheduled for Saturday at 12:00 due to its president being unable to locate two of its members.
The TAD had elected to call a meeting to study Barcelona's appeal against the forward's three-match ban, which arrived at the offices of the TAD after all of its members had signed off for the day. Now the seven-person panel will either have to call another physical meeting before the game or come to a decision via telephone or email. In any case, the TAD has said it will send Barcelona a note explaining why Neymar cannot play on Sunday.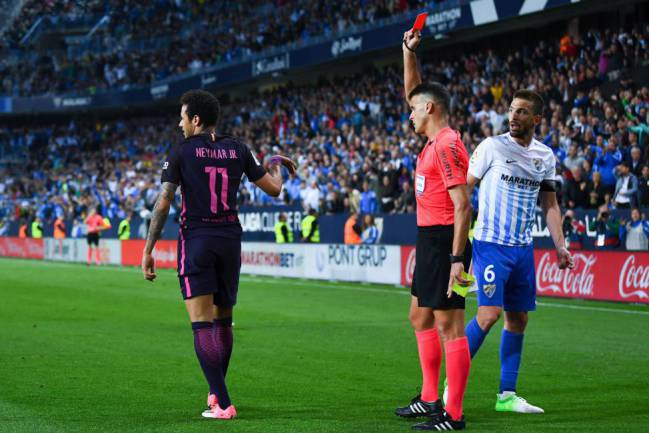 Barça could field Neymar if TAD makes no ruling
However, if no word from the TAD is forthcoming Barcelona could elect to field the Brazilian in the Bernabéu, which in turn could lead to Real Madrid protesting about an ineligible player being used as Neymar is still serving a ban imposed by the last body to handle the matter, the Spanish Football Federation's appeals committee.

Barcelona had employed a risky strategy in a final attempt to have Neymar's three-match ban temporarily suspended so that the Brazilian forward will be cleared to play in Sunday's Clásico against Real Madrid at the Bernabéu.
Neymar was sent off against Málaga for two yellow card offences and subsequently received a three-match ban for insulting behavior towards the fourth official as he sarcastically applauded the decision on his way towards the tunnel in La Rosaleda.
Barça lean on legal loophole
On Friday Barcelona lodged an appeal with the TAD at 16:00 CET, an hour after the committee had terminated its daily meeting. The Catalan club's strategy was to meet the timeframe of 48 hours to take the matter to the higher court after its first appeal with the Appeal Committee of the Spanish Football Federation was rejected in the hope that the TAD would not reconvene to study the paperwork, leaving the matter unresolved and Neymar ostensibly cleared to play in the Clásico. The TAD had been expecting an appeal on Friday but stated after their meeting terminated that nothing had arrived by the 15:00 CET deadline.
A contradiction between Spanish Football Federation (FEF) regulations and Article 90 of the Spanish legal code provided the loophole, with the latter stating that the length of time to lodge an appeal stands at 15 days rather than the 48 hours prescribed by the FEF.