Griezmann storms off when reporter asks about his future
The Atlético Madrid player was in no mood to answer questions about his future after tonight's win at Espanyol. "That's enough" he said before ending the interview.Bulgaria vs France live online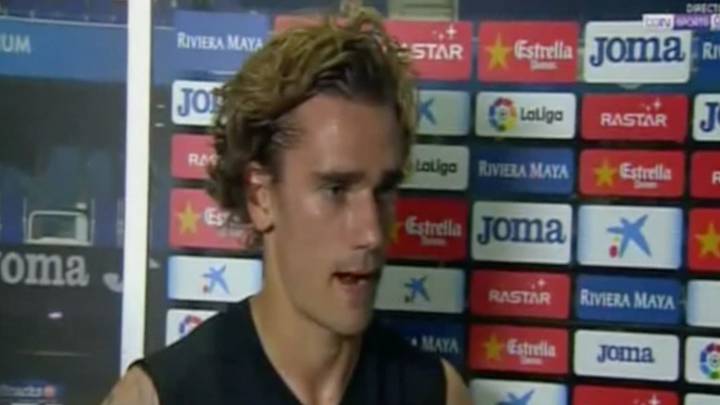 Antoine Griezmann scored the decisive goal to resolve an extremely tough game at Espanyol this evening which keeps Atlético on course for direct qualification for next season's Champions League. But the French forward was in no mood to discuss even more questions about his future when he was interview by beIN Sports in the Flash Zone after the game.
Griezmann storms out of post-match interview when quizzed on his future
Griezmann, who has underlined how happy he is at Atlético on several occasions in recent weeks, was clearly unhappy at being probed on the subject yet again, live on television, after a gruelling meeting in Cornellà.

Clearly exhausted, the forward cast his eyes down as the reporter badgered him about his future:
"You have said many times that you are happy here but you don't know what will happen, do you stand by that or are you convinced that you will stay at Atlético?" asked the reporter.
"That's enough, ok?" replied Griezmann before terminating the interview by making his way back to the changing room.

Later Atlético's press department gave their opinion on the incident, arguing that beIN's reporter breached the rules of the pre-arranged flash interview in which players are supposed to be asked about the game only, which is why Griezmann walked off.