Modric: "No-one talks about the decisions that go against Real"
The Real Madrid midfielder discussed the controversies surrounding Los Blancos' win over Bayern Munich in the Champons League quarter-finals, and Sunday's El Clásico.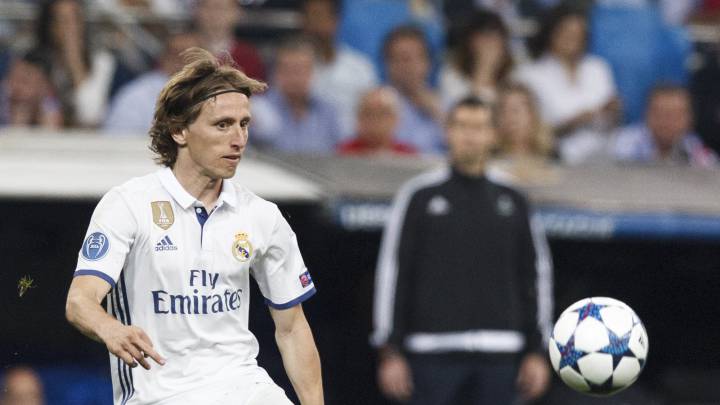 The Bayern game
Real Madrid's Luka Modric discussed recent refereeing decisions following Real's win over Bayern Munich in the quarter-finals of the Champions League. "It's a shame there were controversies after our win against Bayern because I am convinced we were better in both games; we created more chances and once again Manuel Neuer was incredible," Modric told Sportske Novosti.
Damned if you do
The Croatia international was critical of the refereeing controversies that have clouded Madrid's performances: "Every refeering decision that favours Madrid is all over the media, and when it goes against us nobody notices," the midfielder said.
El Clásico and Rakitic
Modric also discussed Sunday's El Clásico and his midfield battle with fellow countryman Ivan Rakitic: "The league title is the only trophy I haven't won with Madrid. I think it's time. I haven't spoken to Rakitic, but we all prepare calmly. We speak to each other and hug after the match. Hopefully I'll have to console him," he said.