Carrasco taken to hospital after suffering collarbone injury
The Belgian striker suffered a collison with Rukavina just minutes after replacing Nico Gaitán. He sustained an injury to his right shoulder and collarbone.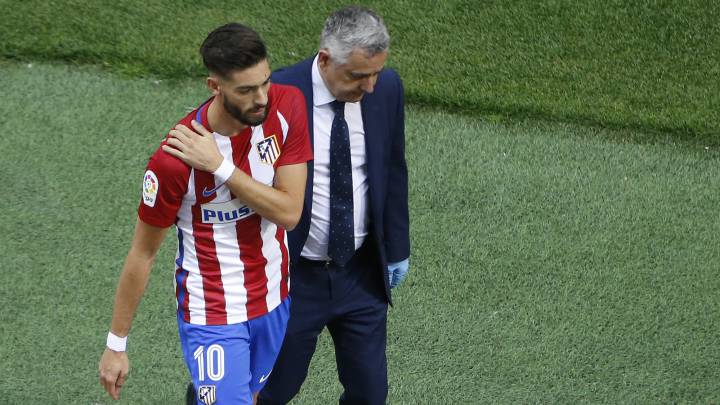 Yannick Carrasco has been taken to hospital to have his right shoulder examined after suffering a collison with Antonio Rukavina in Tuesday's 0-1 defeat to Villarreal. Early reports suggest that the player may also have suffered damage to his collarbone in the incident.
Carrasco suffers shoulder injury after collison
Carrasco started on the bench but replace Nico Gaitán on 57 minutes. Moments later he collided with Villarreal's right-back who was booked for a body check on the Belgian Forward. Little under 15 minutes later Carrasco asked to be taken off and retired, repeatedly rubbing his right shoulder as he made his way off with club doctor Villalón. Fernando Torres came on in his place on 71 minutes.