Sergio Ramos: Real Madrid star takes in Seville's Feria de Abril
The Real captain took to social media with a photograph of himself alongside friends at the festival, held annually in the Spanish city.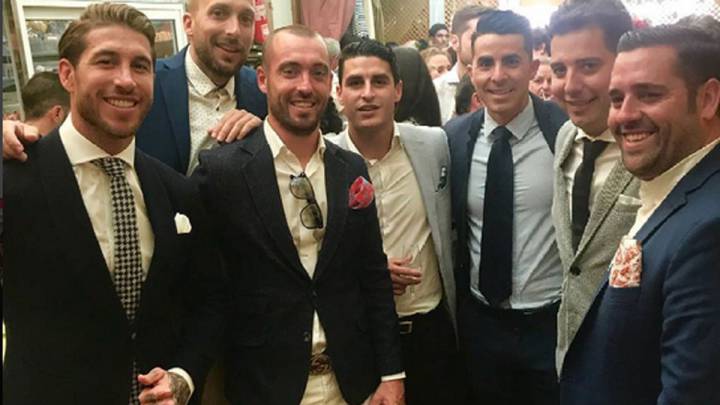 Fresh from Champions League victory over Atlético, Real Madrid's Sergio Ramos travelled to Seville on Wednesday to enjoy the city's annual Feria de Abril.
A week-long bonanza of food, music, flamenco dancing, horse shows and bullfighting, the festival is held every year after Holy Week in the Andalusian capital.
Ramos publishes photograph on social media
The defender, who is from the town of Camas, located just outside Seville, took to his Instagram account to post a photo of himself at the event alongside pals.
"A visit to my home region at a special time of the year," wrote a dapper-looking Ramos. "Happiness, friends, family and great hopes for the future."
Real Madrid play Granada in LaLiga this weekend
Ramos was given permission to miss Thursday training for the trip, before linking back up with the squad to prepare for Saturday's LaLiga clash at Granada.