Leo Messi shows off his collection of football shirts
The Argentinean wizard has not been short of shirt-swap offers: Casillas, Raúl Agüero, Suárez, Touré, Domínguez, El Arabi, Xabi Prieto, Diego Costa...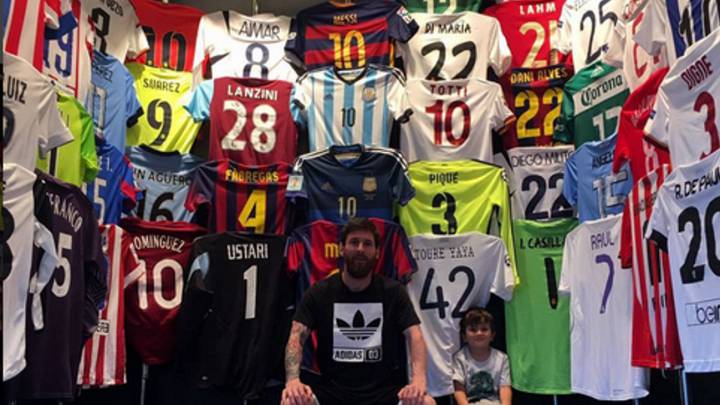 Leo Messi has posted a photograph of his impressive collection of shirts on social media.
The Argentina and Barcelona star has not been short of offers to swap his number 10 shirt over the course of his career and his in-house collection features strips from a wide array of players and leagues.
Included in Messi's collection are Raúl and Iker Casillas' Real Madrid shirts, as well as those of Francesco Totti, Sergio Agüero, Ángel di María, Luis Suárez, Touré Yayá, Chori Domínguez, Xabi Prieto and Diego Costa, among many others.
---
Las Palmas host Barcelona on 14 May as LaLiga reaches its climax. Here's how to watch it or follow it online.