Cristiano angers Torres with 'shush' gesture to Atlético fans
As Real Madrid celebrated scoring in Wednesday's Champions League clash, Cristiano Ronaldo had a message for the Calderón crowd...Real Madrid - Alavés: LaLiga 2017-18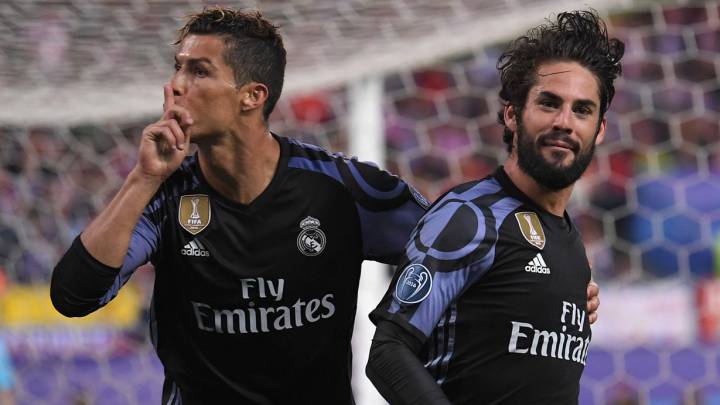 Real Madrid's Cristiano Ronaldo could be seen making a 'be quiet' gesture to the Atlético Madrid fans after Isco's goal in Wednesday's Champions League second leg.
The strike put Real back in charge of the semi-final tie after Atleti had hit two early goals at the Calderón to threaten to overturn Los Blancos' 3-0 first-leg lead.
Cristiano puts finger to lips, Torres not happy
And as Madrid celebrated Isco's crucial 41st-minute effort, Cristiano held his finger to his lips in a message clearly directed at the home supporters.
His antics didn't go down well with Fernando Torres, with TV images showing a visibly unhappy Atlético striker rebuking the Portuguese star for the gesture.