Felix Brych designated to referee Champions League final
The 41-year-old German has been an international ref since 2007. UEFA have named Slovenian Damir Skomina to over see the Europa League final between Ajax and United.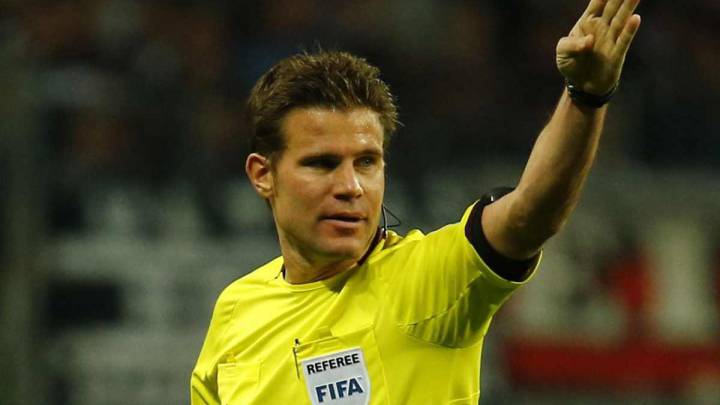 UEFA's Referees Committee announced this morning that German match official Felix Brych will be in charge of the Champions League final between Juventus and Real Madrid at Cardiff's Principality stadium on Saturday 3rd June.
German match official named for Cardiff final
Brych, 41, has been an international referee since 2007 and has overseen five matches in this year's edition of the Champions League - including the Round of 16 meeting between Porto and Juventus as well as one game in the Europa League.
In Cardiff, Brych will be accompanied by line officials Mark Borsch and Stefan Lupp. The fourth official will be Serbian Milorad Mažić and there will be two assistant refs - German pair Bastian Dankert and Marco Fritz. The reserve assistant referee has been named as Rafael Foltyn, who completes the refereeing team for the final.
Skomina to oversee the Europa League final
As for the Europa League final, UEFA have appointed Damir Skomina as the man in charge for the game between Ajax and Manchester United. The final takes place at the Friends Arena in Stockholm, Sweden on Wednesday 24th May with kick off at 20:45 hours CEST.
Slovenian ref Skomina has been an internationally recognized match official since 2003. This season he has officiated in six Champions League games - one of which was the quarter final return leg between Monaco and Borussia Dortmund.
Joining Skomina on the day will be linesmen Jure Praprotnik and Robert Vukan. The fourth official is Italian Gianluca Rocchi and the two assistent refs are Matej Jug and Slavko Vinčić. The referee assistant official is also Slovenian - Tomaž Klančnik.