Alavés fans up in arms as Clos Gómez named cup final referee
The designation of the soon-to-retire match official has not gone down well in Alavés: "A referee who is a friend of Barcelona and acquiescent."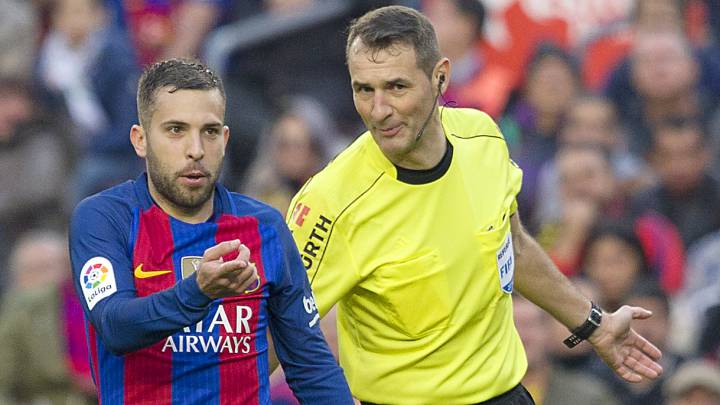 The RFEF's announcement that Carlos Clos Gómez will take charge of the Copa del Rey final has been met with indignation in Alavés.
While the club and its players have remained silent on the matter fans have been active on social media to complain about a referee described by one Alavés fan as "an acquiescent friend of FC Barcelona."
"Barcelona have won the lottery"
A local online newspaper, Kirol Express, did not mince its words: "Barcelona are very lucky. Everything is in their favour to win the Copa del Rey. On top of their superstars like Messi, Neymar and company, now they have won the lottery with the choice of referee for the game […] Of course, the match official in question is retiring at the end of the season and this could be his final reward. Clos Gómez has always been considered in the gossip press as the most comfortable referee for Barcelona and the most prejudiced against Real Madrid. If it was difficult to win the title before, now the adventure forms part of one of the greatest miracles in history."
Clos Gómez has refereed 29 Barcelona games during his career, with a balance of 23 wins for the Camp Nou side, five draws and one loss. His most recent fixture featuring Barcelona was a 6-0 hammering of Alavés in Mendizorrotza.