Real Madrid 62-game run breaks Bayern record against Sevilla
Madrid haven't been prevented from finding the net since way back in April 2016 - and Nacho's early goal in front of the Bernabéu crowd ensured the outright recordChina vs Wales: China Cup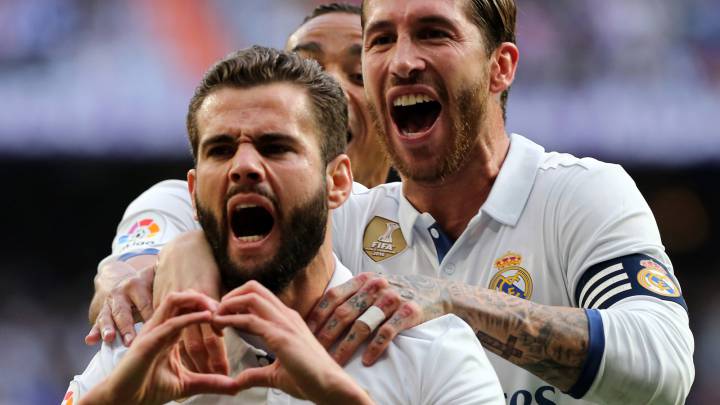 After over 12 months of matches Real Madrid have finally eclipsed the consecutive goals record of Bayern Munich, thanks to a goal by Nacho against Sevilla in the Santiago Bernabéu.
Nacho makes more history for Zidane
Coming into Sunday evening's game, Zinedine Zidane and his players were firmly focused on picking up the three points against a Sevilla side trying to close out fourth place and a spot in the Champions League next season. And with just nine minutes on the clock the Madrid defender - covering for injuries at the back - took advantage of a quick free-kick situation to get Los Blancos celebrating.
The scoring streak has been running ever since the 0-0 draw against Manchester City on 26 April 2016 in their Champions League semi-final first leg in England. And since then Los Blancos have been knocking them in from all angles in LaLiga, the Champions League, the Copa del Rey, the European Super Cup and the Club World Cup.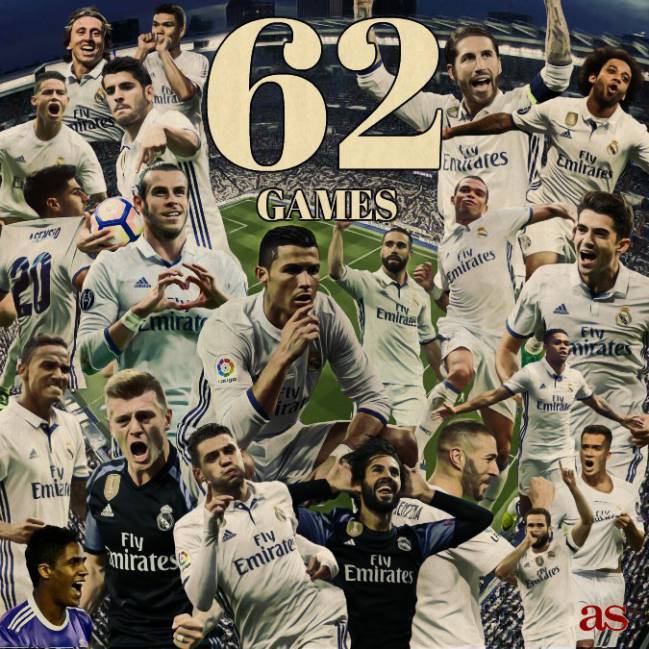 Atlético Madrid see record-equalling goal in Champions League
Real Madrid took a 3-0 lead into their Champions League semi-final second leg against neighbours Atlético and could have sat back and for qualification purposes had no need to score. But this team doesn't think that way and, although being put under considerable pressure in the opening half hour, ended the first half with a tie-deciding goal from Isco. That goal drew Madrid level with Bayern Munich's 61-game record.
Bayern's incredible scoring run in all competitions was achieved between 16 March 2013 and 5 April 2014 when a certain Pep Guardiola was at the helm. It was back in early March this year, when Zidane's side scored for the 45th consecutive game, that they took the Spanish record - set between 1942 and 1944 - off rivals Barcelona.
How long can Real Madrid keep scoring?
With the record now sealed in the history books, Madrid will have a chance to extend the run when they travel to Celta Vigo in LaLiga on Wednesday and again on the final day of the season on their visit to Málaga.
If that is achieved, meaning 64 consecutive games, the Champions League final showdown in Cardiff will be the test of all tests as they come up against the best defence in Europe, Juventus.